Labour, employment and migration law. Residence and employment permits in Europe
The lawyers of ECOVIS ProventusLaw cooperate on a regular basis with clients in dealing with their day-to-day issues relevant for each business irrespective of their business sector or activities.
ECOVIS ProventusLaw assists with various issues ranging from drafting contracts and employing foreigners to managing complex situations of unfair competition or resolving disputes. Our experts have gained considerable experience in terminating agreements with executives and in developing strategies for limiting the powers of executives in order to ensure maximum protection of shareholders' interests, as well as in developing executive incentive and motivation schemes.
"Legal 500" ranking, which provides the most comprehensive worldwide coverage on recommended Law firms, ranked ECOVIS ProventusLaw among the leading law firms in employment law sector.
Where required and in particular where labour law issues span multiple jurisdictions, we are assisted by our partners from the ECOVIS network operating in over 60 countries worldwide.
EU residence and employment permits. Blue Card EU, Startup immigration visas
ECOVIS ProventusLaw assists businesses people and employees acquiring European Schengen visas, employment permits, residence permits based on Blue Card EU as well as European residence permits based on the grounds for family members, employees, management and investments. Unique immigration Start-up Visa program for individuals planning to run innovative business in Lithuania and European Union.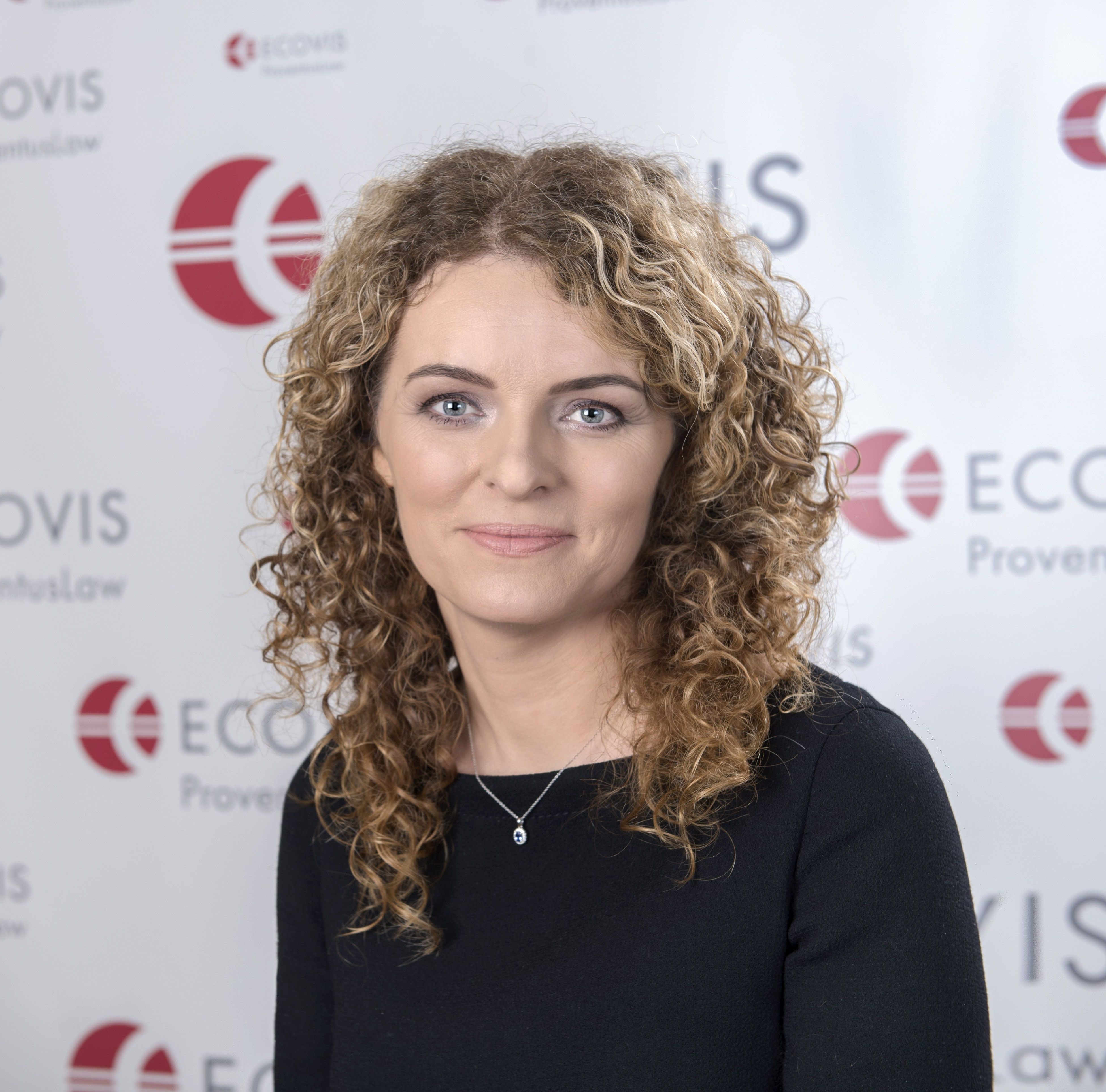 Head of practice group
Loreta Andziulytė
Partner, attorney at law
The experience by ECOVIS ProventusLaw include:
Successful representation of one of the largest Lithuanian transport companies in defending its interests in a case involving unfair competition and disclosure of trade secrets by its employee. We managed to prove in this case that after the termination of her employment with the company a former employee established her own company and used commercial secrets of her former employer in order to compete unfairly on the transportation market. She was eventually held liable for the damage suffered by her former employer.
We defended the interests of a company which was accused by its former employee of wrongful dismissal and failure to make bonus payment in court and managed to prove that all amounts due to the employee were paid and the amount claimed was an incentive to be paid for excellent work rather than unpaid wages.