Tax law and tax disputes. VAT, Permanent Establishment registration in EU. Accounting and reporting.
EECOVIS ProventusLaw is a member of the international ECOVIS group in which lawyers, tax consultants and auditors from over 50 countries worldwide pool their know-how and expertise. Therefore, the assistance provided by our law firm in the field of taxation combines excellent knowledge of local situation and the unique expertise of all professionals of the global ECOVIS community. This combination enables us to provide professional tax advice meeting the contemporary needs of clients and to assist in tax planning not only in Lithuania but also in each country having an ECOVIS office.
ECOVIS ProventusLaw assists in incorporating companies, registering companies for VAT in Lithuania and in the European Union, forming permanent establishments, obtaining VAT refund, represents clients in tax disputes, advises on labour force and employee incentive taxation issues, as well as on tax planning.
With its offices in Lithuania, Latvia and Estonia, the international ECOVIS group provides integrated tax advice, audit and accounting services in all three Baltic States.
The team of ECOVIS ProventusLaw has experience of providing tax advice to legal entities incorporated both in Lithuania and abroad.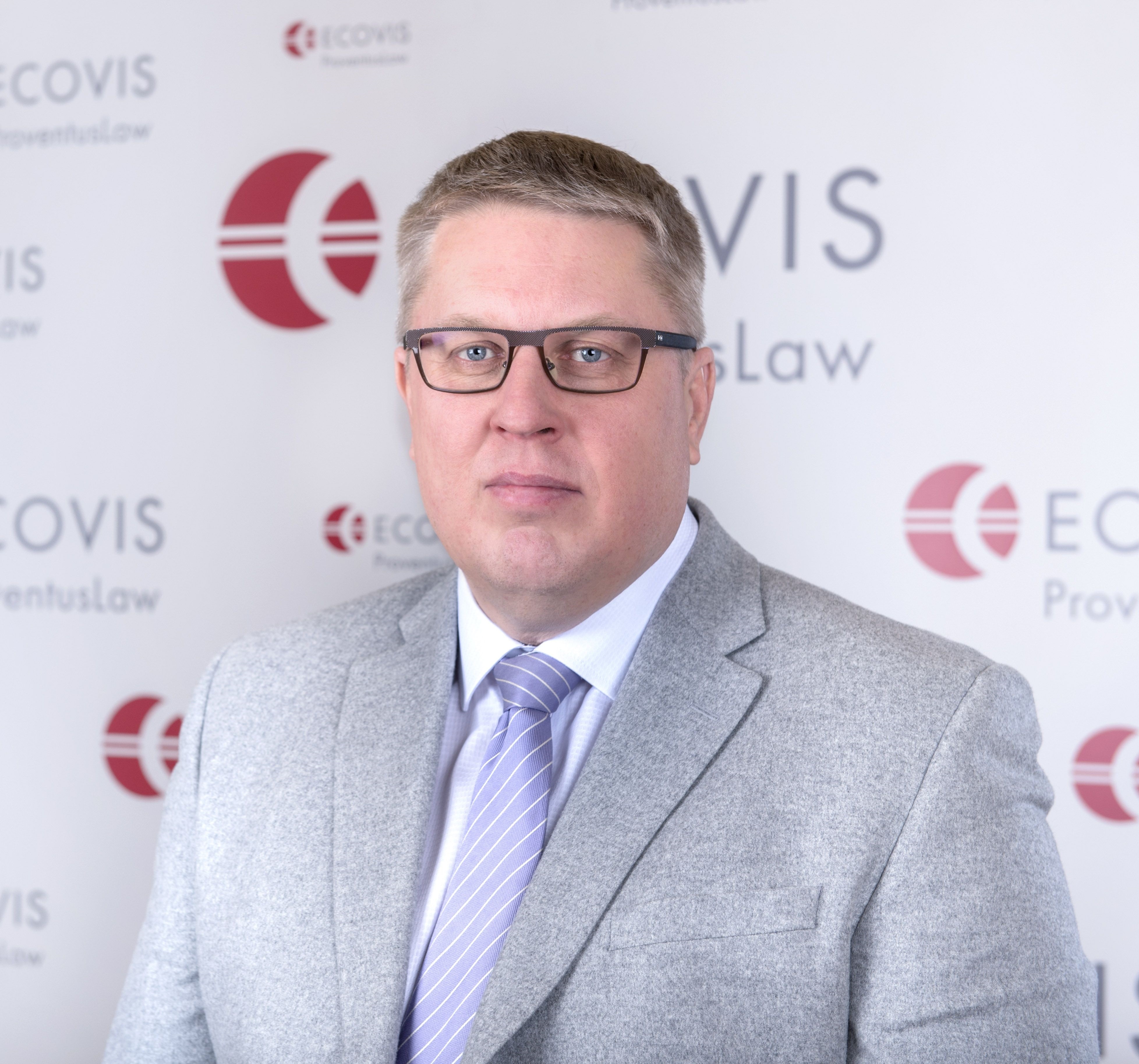 Head of practice group
Kęstutis Kvainauskas
Partner, attorney at law
The experience by ECOVIS ProventusLaw include:
We established the first modern investment fund in Lithuania – IKKB NSEL 30 Indekso fondas – and its management company UAB Investicijų portfelių valdymas and worked for many years in the Management Board of the management company and represented it in relations with market surveillance authorities and investors.
We registered an e-commerce company incorporated in Germany for VAT in Lithuania, Latvia and Estonia and took care of its monthly VAT reporting to tax authorities in all three countries.
We advised a German company on taxation issues of regular import of industrial equipment from Germany to Belarus via Lithuania and Latvia.