The lawyers of ECOVIS ProventusLaw have been members of the International Distribution Institute (IDI), which brings together experts from over 70 countries worldwide specialising in the fields of agency, distribution and franchise, for over 10 years. Here lawyers, advisors and business people share their knowledge and thus broaden the experience of our law firm significantly. When dealing with complex issues of our clients related to foreign law, our lawyers can rely on the expertise of recognised professionals from other countries.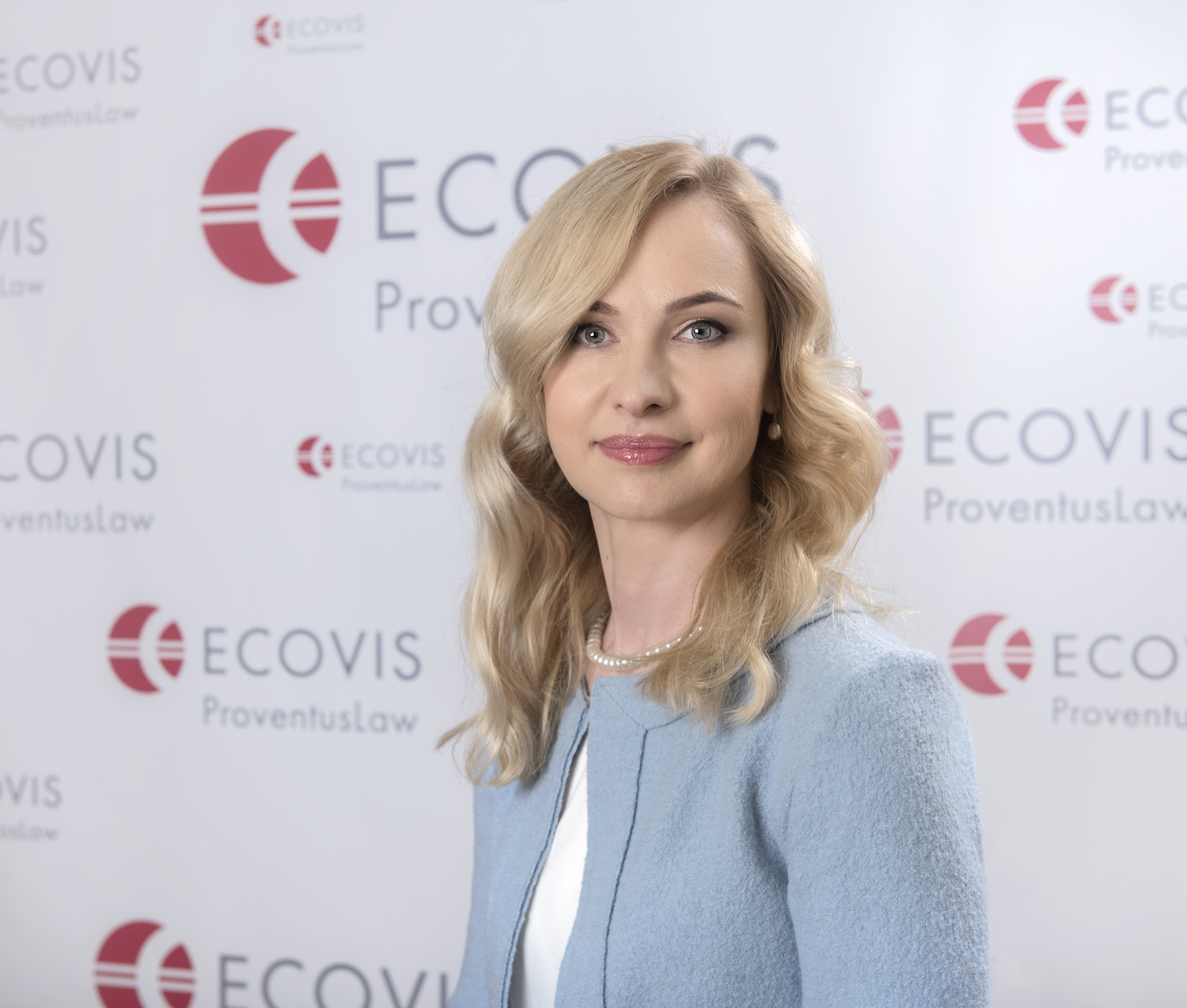 Head of practice group
Inga Karulaitytė – Kvainauskienė
Partner, attorney at law
The experience by ECOVIS ProventusLaw include:
ECOVIS ProventusLaw assists clients entering into local and international commercial transactions, advises suppliers and distributors in negotiations.
ECOVIS ProventusLaw drafts franchise agreements, represents clients entering into franchise agreements and negotiating their conditions. We assist them in assessing tax, intellectual property, product labelling, storage conditions and other aspects linked to the contents of franchise agreements. Where required, we also conduct legal due diligence and coordinate the implementation of franchise agreements.
ECOVIS ProventusLaw assists in protecting intellectual property in the process of distribution of products by drafting related agreements and regulations and taking care of legal aspects of licensing.
We advised an international brand on entering into a franchise agreement for a shoe store in Lithuania.
We advised a client on entering into a franchise agreement for an international brand clothing store in Lithuania.
We advised one of the largest telecommunications companies on legal issues of trade network, conclusion and implementation of contracts with traders.