Insolvency, bankruptcy and company restructuring. Representation in the court bankruptcy procedures.
ECOVIS ProventusLaw advises individuals and legal entities on issues of insolvency, bankruptcy and restructuring of companies. This is one of the key practice areas of our law firm as two of the partners of our law firm are certified bankruptcy administrators.
Inga Karulaitytė-Kvainauskienė obtained the certification in 2009 and Loreta Andziulytė was certified in 2008. Since then the attorneys at law have completed 28 company bankruptcy procedures.
The experts of our law firm have experience in administering bankruptcy and restructuring procedures in large companies with over 100 employees, managing large amounts of high-value tangible assets and our tasks expand outside the territory of Lithuania. Our lawyers know the bankruptcy and restructuring process from the inside. The majority of administered companies operated in the sector of real estate and construction, in which we have extensive experience and know-how, and there were real estate developers and sellers, contractors, manufacturers and sellers of construction materials among them. The activities of some companies were related to the implementation of European Union projects and with international obligations and thus the issues of bankruptcy and restructuring went beyond the borders of Lithuania. In such cases, if required, we can offer assistance of our partners from the ECOVIS network operating in over 60 countries worldwide.
The team of experts from various areas and the experience of bankruptcy administrators in administering medium and large companies operating in various forms and areas enable us to provide high-quality administration and winding-up services. A wide range of skills of our experts and their experience allow us to apply various models of bankruptcy administration, such as diversification of activities of a company, upon evaluation of its capacity, resources and by focusing the activities of the company on one or several profitable areas and thus extending the commercial activities of the company until its winding-up. Our experience, variety of skills, broader view and business orientation enable us to protect the interests of clients efficiently and to cooperate in order to achieve pursued results.
The clients of ECOVIS ProventusLaw appreciate our lawyers' understanding of the bankruptcy proceedings "from the inside" and a large portion of legal work related to bankruptcy proceedings includes, in addition to the bankruptcy administration itself, advising executives, employees, shareholders, creditors and natural persons on issues of bankruptcy and their representation in judicial bankruptcy proceedings, in creditors' meetings and in relations with the bankruptcy administrator.
The experience of attorneys at law Inga Karulaitytė-Kvainauskienė and Loreta Andziulytė as bankruptcy administrators is provided here:
http://www.bankrotodep.lt/searchresults/bendra-paieska/informacija?administratorius=1&kodas=945
http://www.bankrotodep.lt/searchresults/bendra-paieska/informacija?administratorius=1&kodas=917
The experience of ECOVIS ProventusLaw includes the following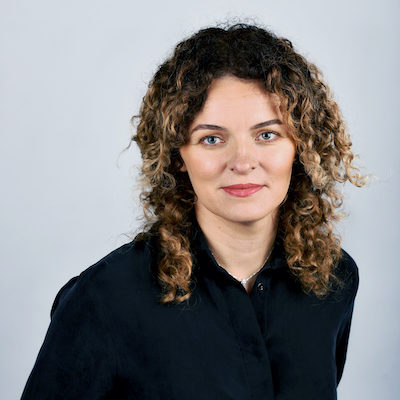 Loreta Andziulytė
Attorney at law, Partner of the Law Firm, Certified Data Protection Expert, Lawyer
News
Knowledge without experience is of little use. Therefore we are proud of having our own valuable experience to share with you.