Data protection. Personal data. European General Data Protection Regulation (GDPR) implementation and compliance
The EU General Data Protection Regulation (GDPR) came into effect as of 25th of May with the aim of strengthening cybersecurity, increasing privacy for EU citizens and unifying data legislation from across the European Union. GDPR aims to enshrine EU citizens' right to privacy by giving them back control of who holds their personal data, how it is used and how well protected.
GDPR applies to all organizations holding and processing EU resident's personal data, regardless of geographic location. Many organizations and companies outside the EU are unaware that the EU GDPR regulation applies to them as well. If an organisation offers goods or services to, or monitors the behavior of EU residents, it must meet GDPR compliance requirements. It means that it does not matter where the company is established, the most important fact is the fact of processing the personal data of EU residents.
ECOVIS ProventusLaw helps for companies by:
– Reviewing and adapting business processes to comply with GDPR requirements;
– Performing an impact assessment on data protection;
– Arrangement of internal documents related to personal data;
– Preparation for the implementation of the rights of data subjects;
– Preparation of privacy policy or privacy notice;
– Appointment a Personal Data Officer, if necessary.
– Ensuring the security of personal data (adaptation, review of appropriate technical and organizational measures).
– Preparation for the recording of data processing activities.
More about Data protection you can find under https://ecovis.lt/data-protection/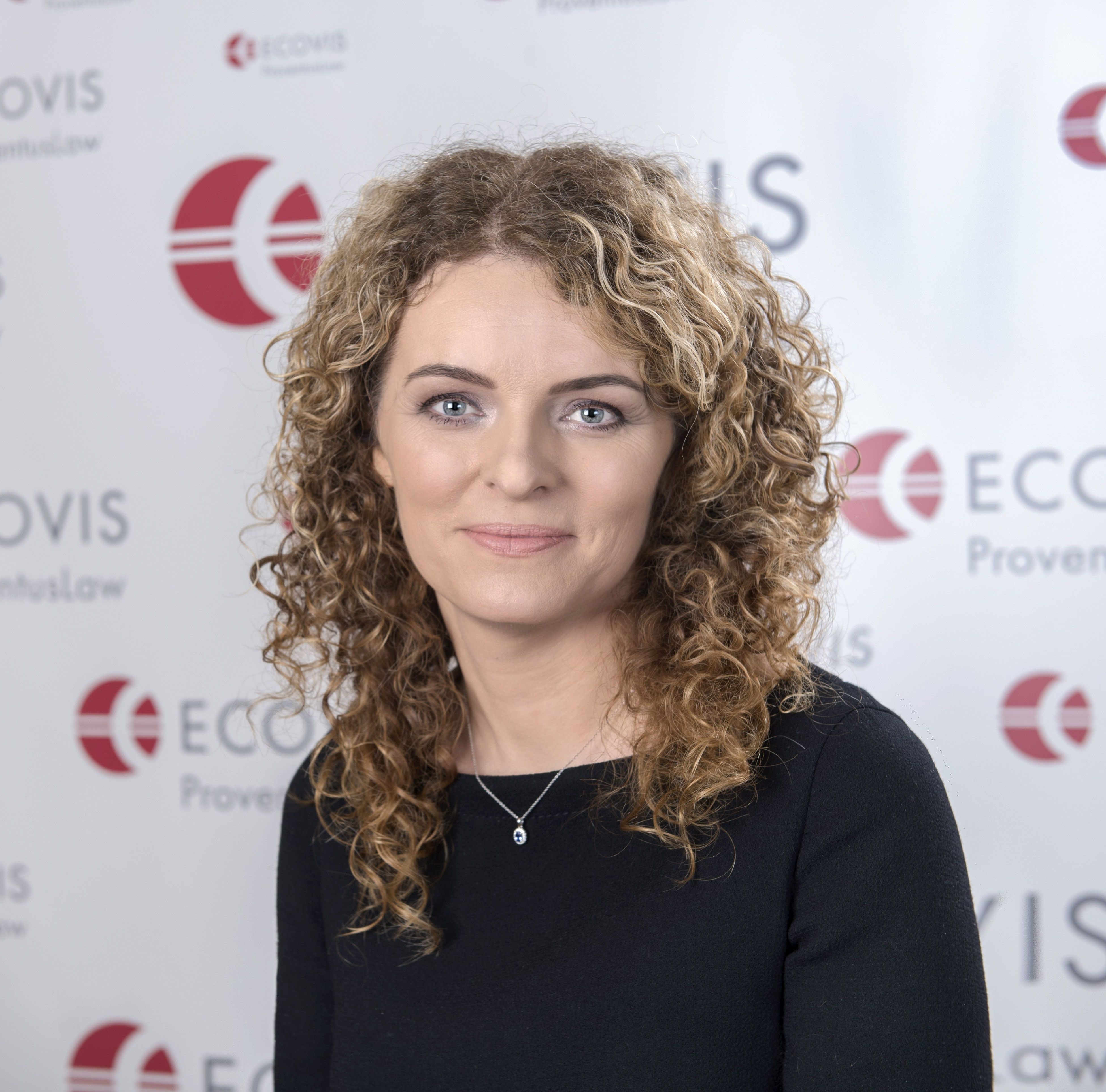 Head of practice group
Loreta Andziulytė
Partner, attorney at law
The experience by ECOVIS ProventusLaw include:
ECOVIS ProventusLaw advises on all regulatory issues of data protection. We represent clients in their registration as data controllers, develop privacy policies and advise on issues related to them. Our lawyers also advise on issues of processing of personal data, personal data of employees and data transfer to third parties, represent clients in the State Data Protection Inspectorate, in courts and in the investigation of data protection infringements.
We advised Fintech company "deVere E-Money" on preparation of the implementation and changes in accordance with General Data Protection Regulation. Our advise consisted from the personal data audit, renewal the internal and external documents regarding personal data and its security. Moreover, we helped on daily basis issues related to the direct marketing, consent of data subject and implementation of the process regarding "opt-in" and "opt-out" procedures.
We assisted one of the famous Singaporean fintech starter "Instarem" and its subsidiary company UAB "Instarem EU" in relationship with State Data Protection Inspectorate as well as through the process of getting the permission to transfer personal data to non-EU and non-EEA countries. Together with the help of getting this permission, we provided the consultation regarding the privacy policy and UAB "Instarem EU" relationship with its data processors.
We advised one of the strongest player in logistics section UAB "Transekspedija" in preparation of the all necessary documentation and applications which had to be in line with GDPR requirements. It included the daily basis advices regarding the processing of personal data and the applicable technical and organizational measures of personal data security.
We performed the personal data audit of UAB "Mobiliųjų telefonų techninis centras", which are one of the biggest company in Lithuania in providing the services of mobiles telephones. After the audit, we assisted to UAB "Mobiliųjų telefonų techninis centras" in the process of renewal of the documents and process that they are in line with GDPR requirements.
We performed the personal data audit of the famous seller of the underwear clothes. After this audit, we prepared all necessary documentation which ensures that the company is in line with GDPR requirements. Moreover, our help included the consultation regarding the relationship with company's data processors.