ENTRANCE PROGRAM FOR CURRENT AND FUTURE STARTUPS
Whether you are just launching your startup or are busy growing it, you face critical decisions about every legal aspect of your business. Legal advice can help you to avoid some of the most common mistakes that can trigger legal issues. A startup lawyer is an essential partner to a new business. A good startup lawyer will make sure that you comply with all legal requirements that apply to your business and industry.
Understanding the challenges of starting up and scaling up a new business, ECOVIS ProventusLaw has an offer for you! Let us navigate the minefield of legal issues and questions so that you can focus on being the entrepreneur. Let us provide you with the legal advice and support that you need to succeed.
We offer an exclusive opportunity to win our free-of-charge 15-hour legal consultation which may include the following: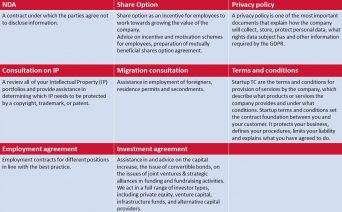 What do you need to do? You just need to fill out the registration form below. Then a special commission of our startup lawyers will choose who will get a free-of-charge 15-hour consultation in listed areas according to your needs.
Our common aim is to bring more transparency and efficiency to startups regarding legal aspects by providing legal resources and services for entrepreneurs at every stage in the startup journey. By introducing this simple legal information, we aim that the startup entrepreneurs would never get lost in legal aspects and would get the right services at the right time.
REGISTRATION FORM
Fill application form and we will contact you.
ECOVIS ProventusLaw legal services for startups
Our startup lawyers are genuinely committed to helping startups and entrepreneurs to grow their businesses and provide a specialist's legal service, tailored to the technology and early-stage business sector. If your startup needs to get the first steps or accelerate, our experience extends beyond transaction or registration work – we look after our clients through every stage of the company's life-cycle. We will provide you with a package of other legal services for startups that you need in order to start successfully operating or strive for investments in the operating area.
More information on why Lithuania is one of the best places for starting your business you can find here.
The experience of ECOVIS ProventusLaw includes the following
Fundraising and investment agreement
Assistance in and advice on the capital increase, the issue of convertible bonds, the issues of joint ventures & strategic alliances in funding and fundraising. We act in a full range of investor types, including private equity, venture capital, infrastructure funds, and alternative capital providers.
Shareholders' agreement
The shareholders' agreement is intended to make sure that shareholders are treated fairly and that their rights are protected.
Employee share option
Employee share option is an excellent tool to align the founder's, management team's, and employee's interests and for everyone to have a collective investment in the company's future.
Start-up visa and blue card
The Blue Card is a permit to legally reside and work in Lithuania and move to another EU Member State to work in a highly-skilled position. In Lithuania, the Blue Card is a temporary residence permit.
The Startup Visa
A new talent attraction scheme in Lithuania that provides innovative non-EU entrepreneurs with a streamlined entry process to the Lithuanian startup ecosystem where they can build, grow, and compete in our booming international community.
Compliance check-list
Support in preparation of all operational policies, regulatory issues on data protection, mandatory procedures related to employment, and anything you need according to operating field or current situation.
E-commerce
A well designed package which makes e-commerce easy and legally compliant. It will prevent challenges, provide guidance and practical advice on what you should take into account, and what you should know to ensure compliance with the requirements of legislations when starting and running e-commerce.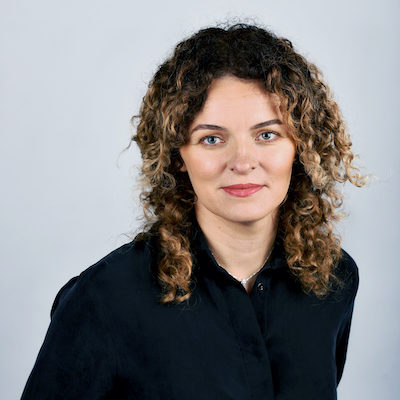 Loreta Andziulytė
Attorney at law, Partner of the Law Firm, Certified Data Protection Expert, Lawyer
News
Knowledge without experience is of little use. Therefore we are proud of having our own valuable experience to share with you.