Telecommunications and IT
ECOVIS ProventusLaw advises on issues of telecommunications, IT and data protection. It has been one of the key practice areas of our law firm for 15 years already and our expertise in this sector is exceptional in the context of the Lithuanian legal services market.
Our lawyers have gained extensive experience in the regulatory affairs of telecommunications and data protection. They have deep knowledge of the European and Lithuanian legal framework as well as of the case law and practice of supervisory authorities in this field. And if certain issues involve multiple jurisdictions we can also offer the assistance of our partners from the ECOVIS network operating in over 60 countries worldwide.
The "Legal 500" ranking, which provides the most comprehensive worldwide coverage on recommended Law firms,  also outlined that our lawyers are well known in the domestic market for its expertise in e-commerce, television and internet law.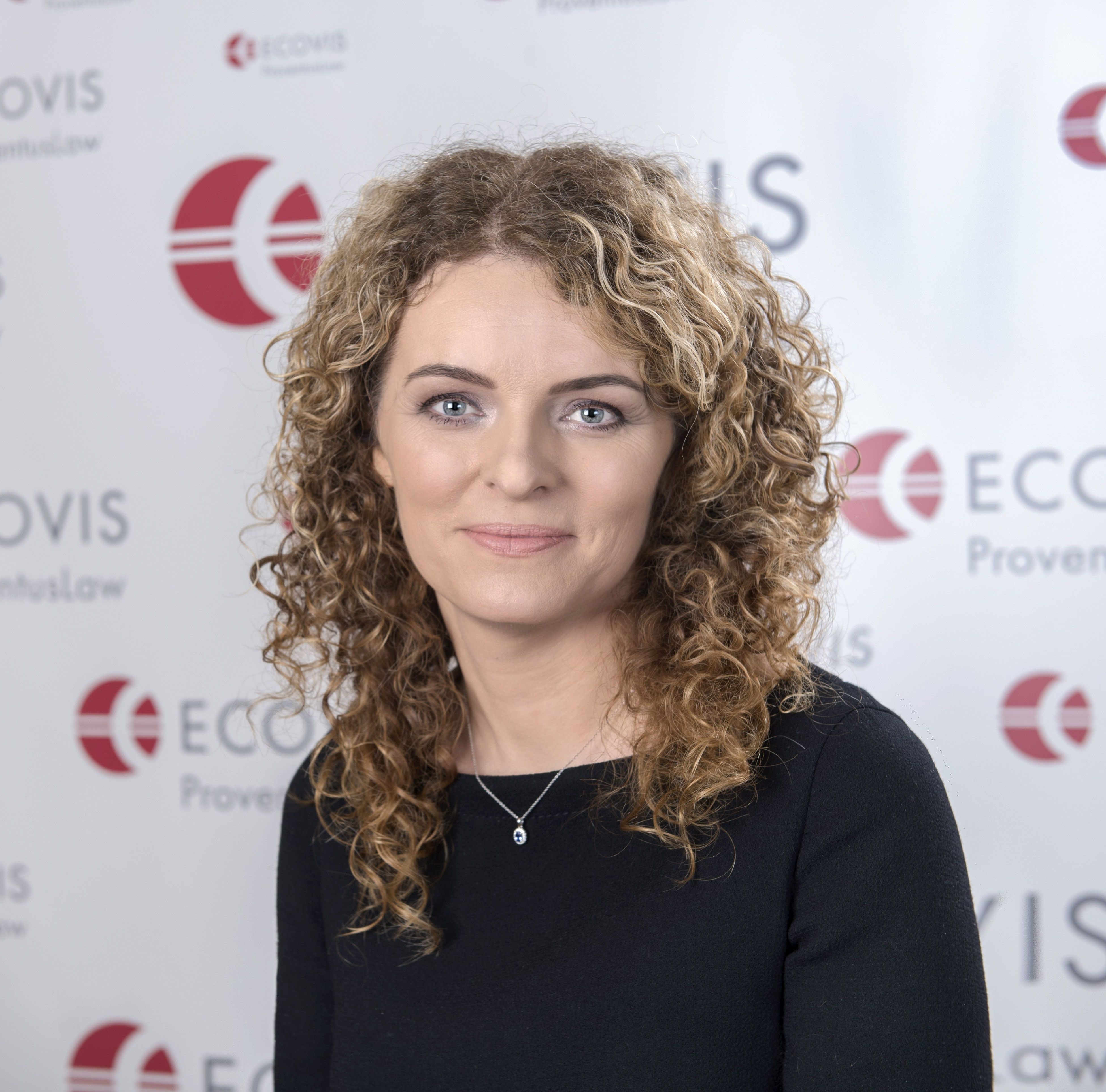 Head of practice group
Loreta Andziulytė
Partner, attorney at law
The experience by ECOVIS ProventusLaw include:
ECOVIS ProventusLaw advises telecommunications companies on EU and Lithuanian regulatory issues as well as on introduction of new services, use of telecommunications infrastructure, disputes between operators and on customer relations. Our lawyers also represent clients in relations with public authorities regulating and supervising telecommunications sector such as the Communications Regulatory Authority etc.
The lawyers of ECOVIS ProventusLaw advise clients on issues of introduction of new products, application of new technologies, e-commerce or distance marketing. They also advise on protection of software developed and on intellectual property rights in it.
The lawyers of ECOVIS ProventusLaw advise clients on issues of intellectual property and software licensing. They assist in negotiations and in drawing up contracts and other documents regarding the acquisition, licensing, development, integration and upgrade of software. Our lawyers represent clients in disputes and court proceedings regarding infringements of intellectual property rights as well as obtain registrations for trademarks, service marks and other intellectual property in the State Patent Bureau, foreign patent institutions and obtain Community trademark registrations at the Office for Harmonization in the Internal Market (OHIM).
We advised one of the largest telecommunications companies in Lithuania on regulatory issues regarding changes in the process of selection of the administrator of the centralised number portability database as well as on the participation in a public competition for the selection of the centralised database administrator announced by the Lithuanian Communications Regulatory Authority.
We assisted one of the largest telecommunications companies in Lithuania in obtaining the right to use radio frequencies/channels. Our lawyers provided comments about the terms and procedures of tenders and auctions for the right to use radio frequencies/channels drawn up by the Communications Regulatory Authority and assisted in filing applications in such auctions and tenders.
We represented an IT products distributor in a copyright infringement case concerning the unauthorised copying of an IT code by the competitor who developed his own program on the basis of that code and gained revenue from that program. We managed to prove in court that even a part of a code may constitute an individual object of copyright protection and thus the client was paid compensation and the competitor was prohibited from using this code in his activities.
We represented an IT company in a criminal case concerning hacking their internal information system and unauthorised interception and use of electronic data. The lawyers of ECOVIS ProventusLaw managed to prove that by hacking the database of our client the competitor intended to gain competitive advantage and therefore he was prosecuted both for unauthorised interception and use of electronic data and for industrial espionage.
We represented a medical institution in the State Data Protection Inspectorate in its registration as a personal data controller, in prior checking and in drafting all personal data processing documentation required in order to obtain a permit.