Legal Services for Video Games Industry. Business Incorporation and Relocation to European Union
Lithuania's games industry has grown 3 times within the last five years, driven by both local and foreign gaming developers. This growth was fueled by new startups, the expansion of established companies, and new international companies joining the local ecosystem. Vilnius, the capital of Lithuania, has emerged as a central hub for game developers and publishers. The sector generated €200 million in revenue in the past few years, largely due to the efforts of businesses such as Nordcurrent, Wargaming, Belka Games, Melsoft, and Unity, to name a few.
The following reasons make Lithuania and its capital Vilnius attractive for game companies:
Favourable business environment
Leading tech and IT sector with 52,000 ICT specialists in Lithuania
Growing gaming scene
GameDev courses offered in 3 institutions
Talent pool that has the highest ICT literacy in the EU
Almost 100 percent English proficiency among young professionals
The growing number of Games Industry companies is creating a welcoming and vibrant environment supported by Lithuanian Game Developers Association (LGDA) and various industry events.
Relocating of Game Developers
Lithuania has become one of the favorite destinations for ICT and gaming companies.  Wargaming – a developer that partially relocated to Vilnius from Belorussia in 2020 – develops the wildly popular games World of Tanks and World of Tanks Blitz for smart devices, as well as servicing other Wargaming projects out of the office in Vilnius. Nordcurrent – an international publisher and developer of casual games such as Cooking Fever, Happy Clinic, and Pocket Styler – continues to grow despite an already successful history as Lithuania's biggest game studio. The game development ecosystem Unity chose Vilnius as the first city outside of Denmark to set up operations.
There are quite a few reasons for this: an open EU market, a stable political situation, and a friendly ICT community play an important role. Lithuania is ready and will provide a safe and stable environment for all international, globally-minded businesses and their employees.
ECOVIS ProventusLaw Services Related to Games Industry Companies
ECOVIS ProventusLaw provides services for companies in the games industry from abroad and can facilitate the overall relocation process for your team. Services are available in English and Russian.
ECOVIS ProventusLaw advises game developers, game publishers, game distribution platforms and other game industry companies in all relevant areas of law related to the games industry:
Company incorporation,
Corporate governance,
Legal assistance by applying for the Startup visa or der EU Blue Card and other immigration services,
Tax advisory services,
Legal advice on employment relations, relocation;
Comply with data protection requirements, DPO service,
Intellectual property,
Consumer law,
It law;
Legal advice on marketing, compliance with  advertising requirements,
sanctions, KYC/AML
Regulatory compliance
Contract law, preparation game development and publishing agreements,
Competition law,
Litigation Disputes
Capital markets
M&A
Services for games industry companies are provided in close cooperation with ECOVIS International partners lawyers from the USA https://www.pryorcashman.com/media-entertainment who for more than 50 years has consulted industry clients on the complexities and legal challenges that arise when producing, financing, distributing, protecting and optimizing the value of creative content. Their leading-edge digital media and intellectual property attorneys collaborate to negotiate contracts and deals that achieve our clients' goals.
Once your business is up and running, we'll continue being there for you, providing aftercare and support.
The experience of ECOVIS ProventusLaw includes the following
Financial services
Marketing and communication
IT and telecommunications
Real estate and construction
Transport and maritime law
Game Industry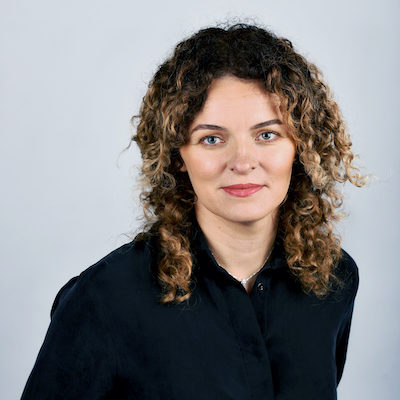 Loreta Andziulytė
Attorney at law, Partner of the Law Firm, Certified Data Protection Expert, Lawyer
News
Knowledge without experience is of little use. Therefore we are proud of having our own valuable experience to share with you.