Company registration and business set up entering European Union common market of 28 states
Business incorporation, legal, accounting, tax, and other services for the companies entering European market 
Instant access to the common European Union market of 28 member-states and more than 500 million wealthy consumers.
Ready-made infrastructure for production facilities set up and duty free sales in the European Union.
European Free Economic Zones (Special Economic Zones), tax exemptions, reduced profit tax and governmental grants for foreign investors.
Products and services registration and licensing for sales in the European Union.
Residence and employment permits for non-European businesspersons and employees in Europe.
Experienced pan-European service provider 
ECOVIS – experienced international consultancy service provider specialising in business incorporation and licensing having offices in every European Union member-state and major World economic centres. ECOVIS services companies from Americas and Asia entering European common market.  Local knowledge in the home country and international expertise of the international network of ECOVIS professionals ensure fast and efficient services for every client from almost every country of the world.
Free Economic Zones in European Union. Profit Tax Exemptions.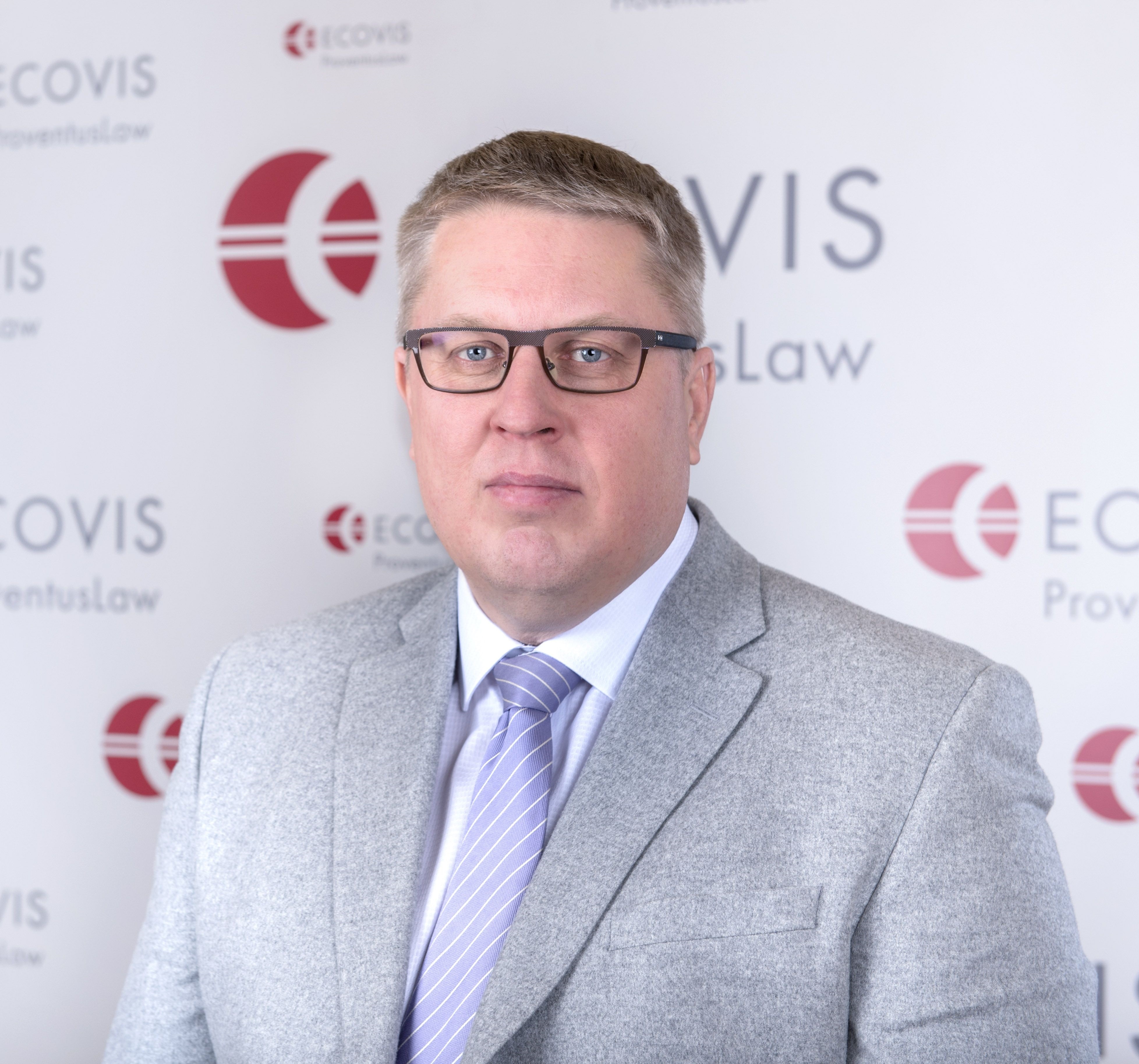 Head of practice group
Kęstutis Kvainauskas
Partner, attorney at law