CROWDFUNDING LICENSE. ICO, STO AND TOKEN OFFERINGS LICENSING IN EUROPE
Platform helping lenders to find businesses that need financing. Permit (license) issue time – 1 month. Equity capital – from EUR 40 000.
Crowdfunding is booming in Europe. Banks and other traditional lenders are not able to finance all the businesses because of the risk and other regulations. Crowdfunding platforms provide a marketplace for other lenders to fill the gaps and finance existing and new businesses. Interest rate paid by the crowdfunding platforms to the lenders is usually higher than paid by traditional finance institutions.
Crowdfunding is ideal financing tool to finance start-ups, letting lenders to get the share in start-ups and expect high return. The new Lithuanian Law on Crowdfunding came into power recently, making Lithuania one of the few jurisdictions in Europe having modern, clear and transparent crowdfunding regulation. Securities issued by licensed crowdfunding platforms are tradable in all EEA/EU, making it possible to attract capital for crowdfunding needs from all around Europe.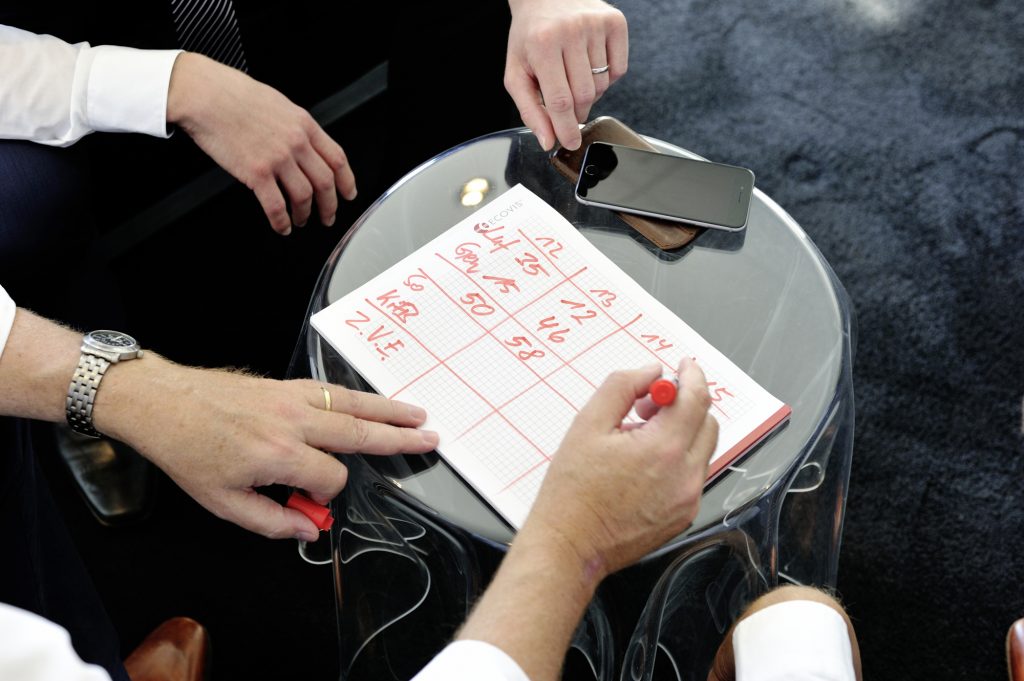 The Bank of Lithuania (regulator) makes a decision regarding inclusion in the list (licensing) within 30 business days.
The capital requirement for the operator amounts to EUR 40,000.
Crowdfunding instruments. Rise of capital using ICO and Token offerings
Licensed crowdfunding platform operators are permitted to raise capital through crowdfunding platforms using one of four different instruments: (i) simple loan agreement; (ii) issue of debt securities (i.e. bonds); (iii) issue of equity securities (i.e. shares); or (iv) assignment of claim rights deriving from credit agreements already concluded. New instruments like ICO and Token offerings can be used in order to raise the capital through licensed crowdfunding platforms. This opens  completely new opportunities and possibility to license ICO's, Token offerings and legally distribute them in all over European Union.
Passporting of Crowdfunding license in Europe (EU/EEA area)
Lithuanian Crowdfunding license considered EU/EEA passportable in case the local regulation of other EU/EEA members state does not require national Crowdfunding licensing. Moreover, passporting of Crowdfunding license within the EU/EEA area can be achieved combining the license with investment advisory or securities brokerage license issued in accordance ti EU MIFID directive or other passportable license. Both licenses can be issued for one company.
Requirements depending on value of transaction
No additional requirements are applicable to a financing transaction intended to raise an amount less than EUR 100 000 in 12 months.
The crowdfunding project owner willing to enter into financing transactions for the total amount ranging from EUR 100,000 up to EUR 5 million in 12 months must draft a memorandum disclosing the basic information about the project owner and the project, and submit it to the crowdfunding platform operator.
The project owner willing to enter into financing transactions for the total amount of EUR 5 million or more in 12 months can carry out the project only by issuing and registering securities and preparing securities issue prospectus.
Licensed crowdfunding platform operators are considered as financial advisory firms and do not require additional licensing. Operators may provide investment advisory services for investors (i) execution-only services (i.e. reception and transmission of orders) and (ii) investment recommendations.
More about FinTech licensing – www.ecovis.lt/fintech
More about ECOVIS experience – https://ecovis.lt/fintech/why-lithuania/