Real estate and construction law. Legal services in Vilnius, Kaunas, Klaipeda, rest of Lithuania and the Baltic region
ECOVIS ProventusLaw advises on issues of acquisition, development and construction of commercial and residential real estate. This is one of the key practice areas of our law firm marked by significant achievements and works which we are proud of.
We create the greatest added value for clients in the process of real estate development as a result of our experience gained. Our lawyers have assisted in reaching material agreements and in performing transactions by coordinating general contracting and subcontracting agreements for development of large real estate projects, in legalising large real estate objects and in defending the interests of our clients in court and arbitration. ECOVIS ProventusLaw advises on planning and zoning, design and construction process from issuance of construction permits to acceptance of buildings as fit for use. Our lawyers advise clients on requirements for construction and design contracts and on payment issues arising in the course of performance of these contracts.
"Legal 500" ranking, which provides the most comprehensive worldwide coverage on recommended Law firms, also emphazised ECOVIS ProventusLaw contentious work in construction and planning disputes.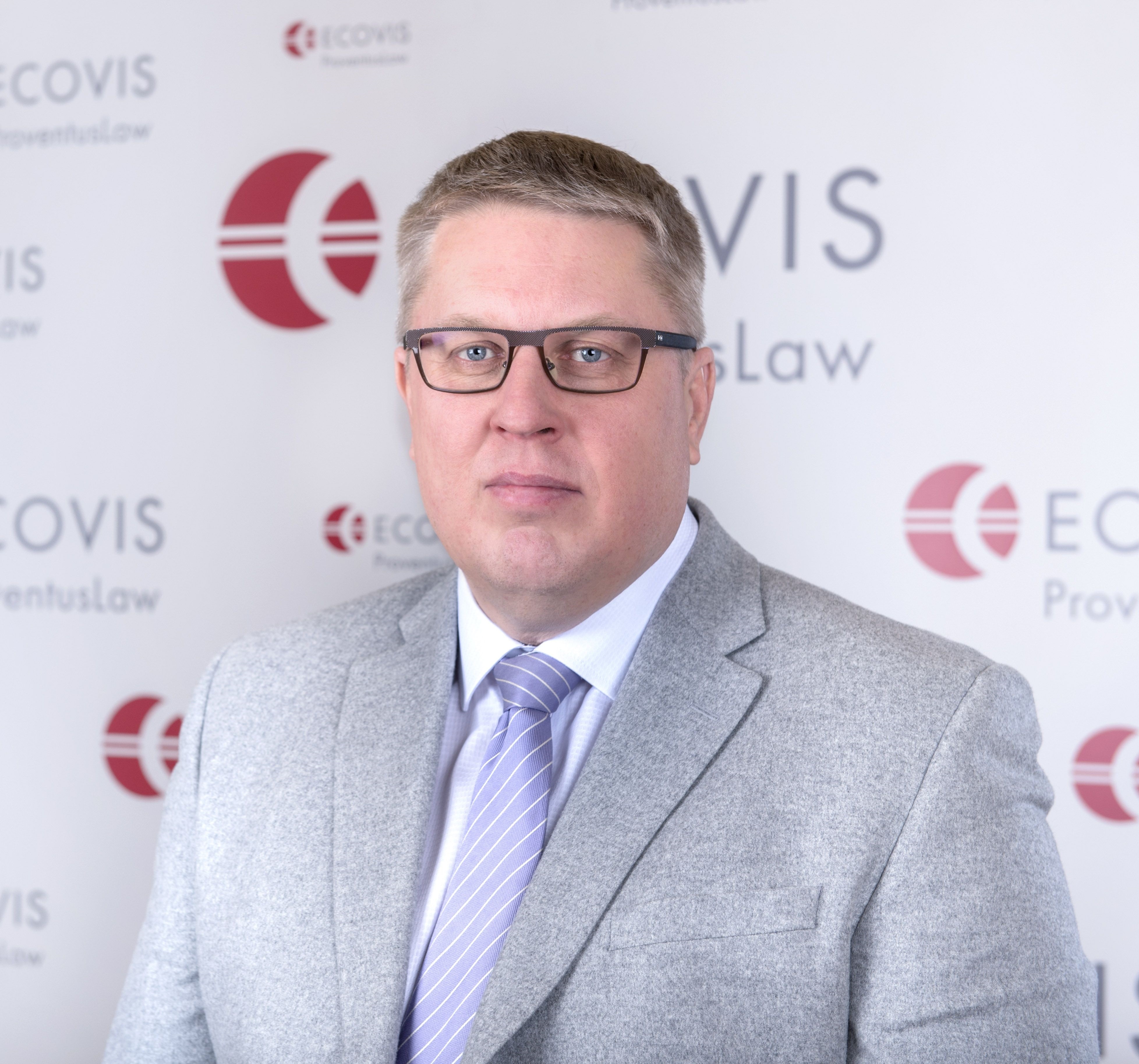 Head of practice group
Kęstutis Kvainauskas
Partner, attorney at law
The experience by ECOVIS ProventusLaw include:
Legal assistance to the bankruptcy administrator UAB Administravimas ir auditas representing the interests of creditors in eliminating the consequences of illegal construction of an apartment house in Vilnius. We managed to obtain a new construction permit and a new certificate of acceptance as fit for use for this apartment house and thus the apartment house was fully legalised without reconstruction or demolition.
We represented the bankruptcy administrator UAB Klaipėdos administratorių biuras acting on behalf of creditors in Klaipėda Regional Court and in the Court of Appeal of Lithuania in a case of revocation of the construction permit of an apartment house in Palanga, the reconstruction (demolition) of the apartment house and the declaration of agreements for sale of apartments as null and void. We managed to negotiate a settlement between the client and the authorities representing the public interest according to which the apartment house was left as it had been actually built without any reconstruction or demolition.
We carried out lobbying actions and represented the interests of a client in order to have an apartment house owned by the client in Palanga and constructed according to the construction permit challenged included in the list of buildings with respect to which a settlement would be concluded according to Protocol No. 27 of the Government of the Republic of Lithuania dated 23/04/2012. We achieved a court settlement regarding this apartment house.
We advised investors on the construction of one of the largest logistics centres in Lithuania and Latvia UAB Transekspedicija, we also drafted and coordinated general contracting agreements.
We represented a subcontractor in the closure of Ignalina Nuclear Power Plant, drafted and coordinated subcontracting agreements, advised on obtaining construction licences and took part in negotiating payment conditions.