The lawyers of ECOVIS ProventusLaw provide legal services to entities and contracting authorities participating in public procurement procedures. Our experts assist both in developing tender specifications and understanding them. They also assist in preparing tender documentation and have extensive experience in public procurement dispute resolution.
Where required, we can offer the assistance of our partners from the ECOVIS network operating in over 60 countries worldwide, in particular where the issues of public procurement span multiple jurisdictions.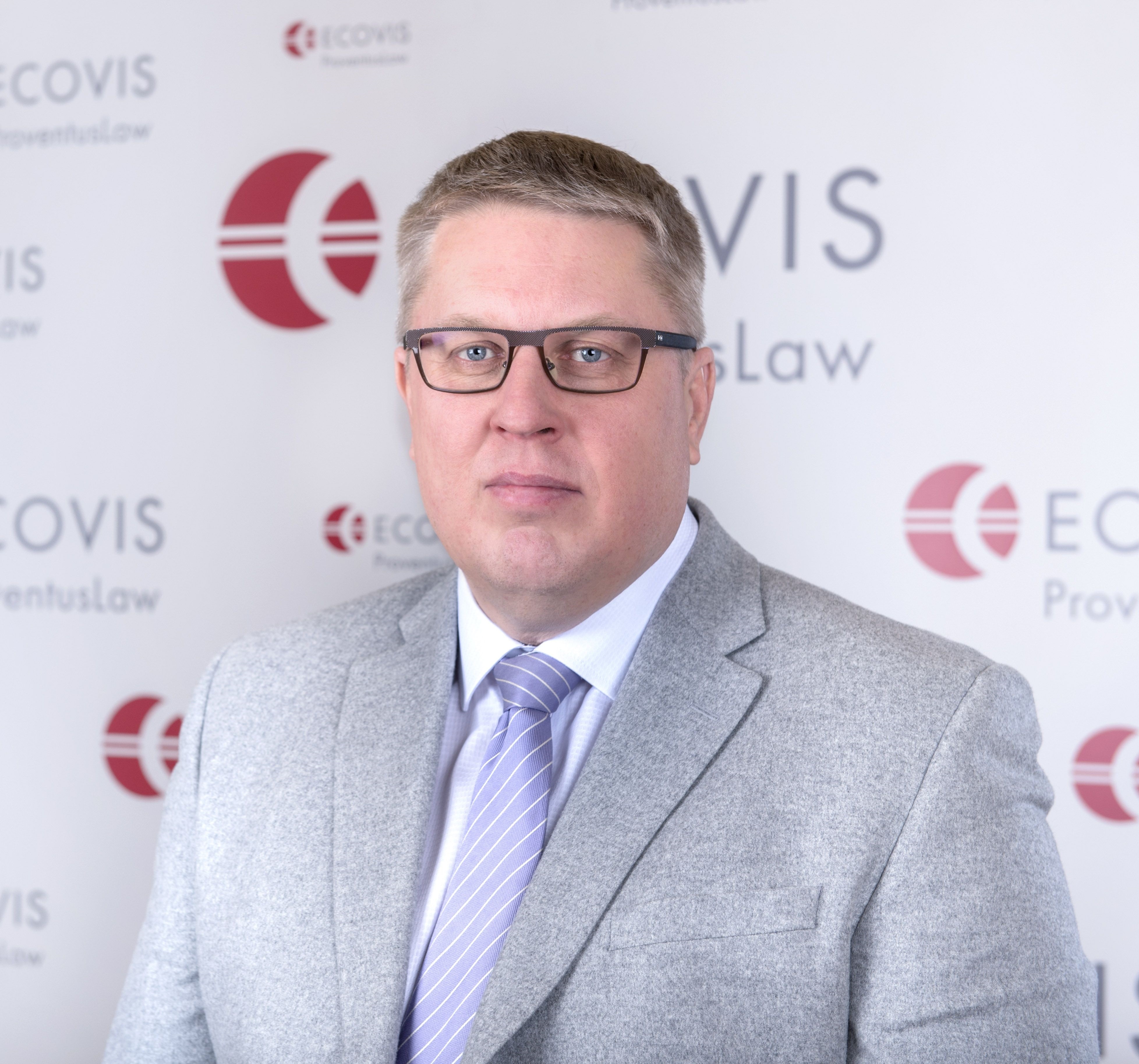 Head of practice group
Kęstutis Kvainauskas
Partner, attorney at law
The experience by ECOVIS ProventusLaw include:
ECOVIS ProventusLaw advises suppliers of goods and services on preparing tender offers, submitting questions regarding tendering conditions and drafting other documents related to public procurement procedures. Our lawyers also draw up claims against contracting authorities, complaints to the Public Procurement Office, documents justifying abnormally low tenders and represent service providers in the pre-trial stage of public procurement disputes.
ECOVIS ProventusLaw advises contracting authorities in developing tendering conditions, drawing up explanations of tendering conditions or claims of service providers and drafts other public procurement documentation in all stages of public procurement procedures.
ECOVIS ProventusLaw represents clients in public procurement litigation, files claims, appeals, appeals in cassation and other procedural documents in defending the interests of both service providers and contracting authorities.
We successfully represented one of the largest telecommunications companies, which sought the declaration of tendering conditions as invalid and challenged the tender award.
We advised a client in a tender for a Preliminary Agreement for Provision of Mobile Communications Services via CPO held by a public undertaking CPO LT.