ECOVIS ProventusLaw provides advice on issues of prohibited agreements, concentration, unfair competition and unfair use of trademarks infringing intellectual property rights. Our law firm also offers remarkable experience in investigations carried out by the Competition Council and in settlement of competition law disputes in various public authorities and in court. In order to increase awareness, our experts provide trainings to employees and draw up internal procedures as a preventive measure for companies operating in sectors characterised by severe competition.
In the light of globalisation of modern business and the investigations of competition law infringements which are now often conducted on a multi-jurisdictional level, the ability by the international ECOVIS network to provide efficient and coordinated representation of clients in all countries involved in competition investigation becomes even more significant.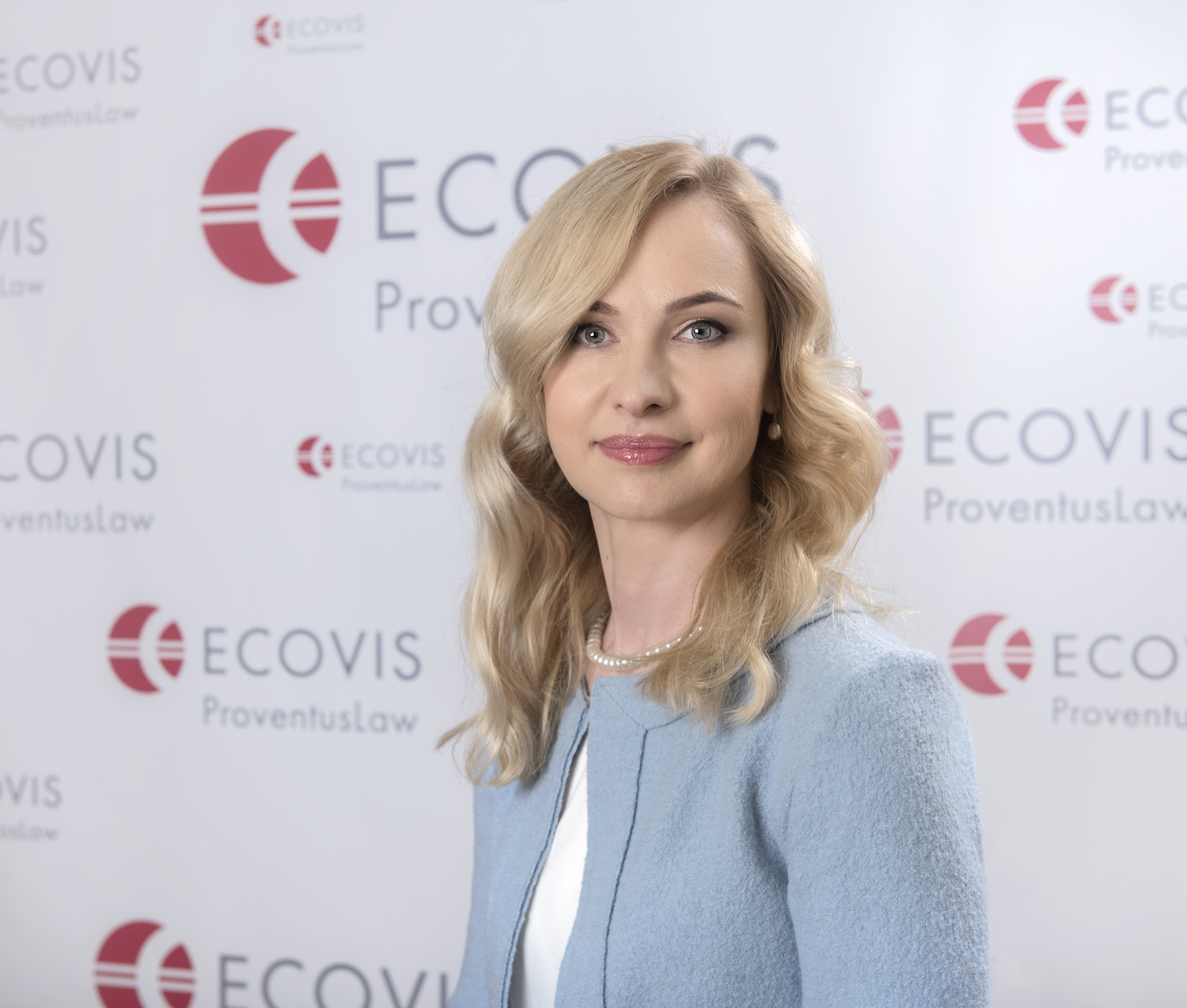 Head of practice group
Inga Karulaitytė – Kvainauskienė
Partner, attorney at law
The experience by ECOVIS ProventusLaw include:
The lawyers of ECOVIS ProventusLaw advise on issues of infringements of intellectual property rights, unauthorised use of trademarks and/or service marks and on other unfair competition issues. Our lawyers are also available to act for clients in customs offices in cases of suspension of goods imported in violation of intellectual property rights or unlawfully bearing certain trademarks and thus classified as counterfeit goods.
We provide comprehensive legal assistance to employers affected by unfair competition acts of their current or former employees in cases of use of information obtained from the employer to his detriment and disclosure of trade secrets to competitors thus inflicting damage. Our work includes negotiation and litigation as well as preventive measures aimed at avoiding such acts.
The lawyers of ECOVIS ProventusLaw represent clients in investigations conducted by the Competition Council, assess possible competition law infringements committed by clients and provide recommendations regarding actions to be taken in the course of investigation. Our lawyers file appeals with courts against decisions made and fines imposed by the Competition Council and they also represent clients in administrative courts.
We represented the interests of a client in the Competition Council where an investigation was to be launched into an agreement restricting competition by directly or indirectly fixing prices of certain goods or setting forth other sales conditions.
We successfully represented one of the largest transport companies in Lithuania in defending its interests in a case of unfair competition and disclosure of trade secrets by its employee. We managed to prove in this case that after the termination of her employment with the company a former employee established her own company and used commercial secrets of her former employer in order to compete unfairly on the transportation market. She was eventually held liable for the damage suffered by her former employer.
We represented an IT company in a criminal case concerning hacking of their internal information system and unauthorised interception and use of electronic data. The lawyers of ECOVIS ProventusLaw managed to prove that by hacking the database of our client the competitor intended to gain competitive advantage and therefore he was prosecuted both for unauthorised interception and use of electronic data and for industrial espionage.
We defended the interests of a company which was accused by its former employee of wrongful dismissal and failure to make bonus payment in court and managed to prove that all amounts due to the employee were paid and the amount claimed was an incentive to be paid for excellent work rather than unpaid wages.