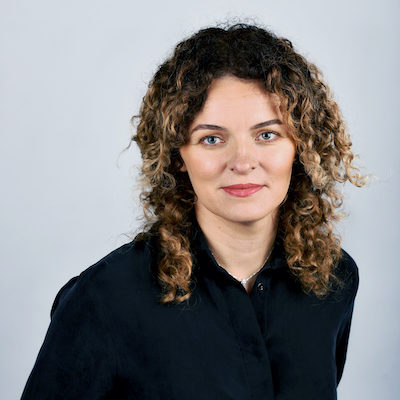 Loreta Andziulytė
Attorney at law, Partner of the Law Firm, Certified Data Protection Expert, Lawyer
[email protected]

+370 5 212 40 84
Linkedin
Languages: Lithuanian, English, Russian
Legal services practice areas

Licensing and Compliance
Telecommunication, IT and Data Protection
Regulatory Affairs and Government Relations
Bankruptcy and Restructuring
Corporate Governance
Labour Law
Expertise and experience
Loreta Andziulytė is a partner and attorney at law at ECOVIS ProventusLaw. She advises clients in the process of mergers and acquisitions, labor law, bankruptcy and restructuring, corporate governance as well as in regulatory affairs and governmental relations, litigation matters. Loreta has extensive knowledge of the fintech sector.
Loreta is a certified data protection specialist and head of data protection team, who professionally guides financial and other institutions, both local and international, through data protection issues. She is also head of the firm's telecommunications and technology team in Lithuania, having more than 20 years' experience and knowledge in this field.
Loreta also is:
Ranked lawyer in Fintech Legal by Chambers and Partners Fintech 2020, 2023.
Ranked lawyer in Employment by Chambers and Partners 2023.
Ranked lawyer in Employment, TMT, Dispute, TAX and Fintech directories by the LEGAL500 2019, 2020, 2021, 2022 and 2023.
Certified as Information Privacy Professional/Europe by the International Association of Privacy Professionals (IAPP).
Member to the Lithuanian Bar since 2007.
"At ECOVIS ProventusLaw, practice head Loreta Andziulyte oversees a strong data transfer and protection-focused practice, described as 'truly impressive' by one client." LEGAL500, 2023
"ECOVIS ProventusLaw has a 'well-rounded' practice, assisting with tax registrations in Lithuania and tax-related employment matters. Loreta Andziulyte, experienced in VAT and restructuring-related tax work, leads the team jointly with corporate and banking lawyer Kęstutis Kvainauskas." LEGAL500, 2023
"She is a very experienced employment lawyer, has strong strategic thinking, and is business-minded, very proactive and client-oriented." Chambers, 2023
Education
1995 to 2000
Master of Laws (LL.M.)
Vilnius University, Faculty of Law
Legal insights
Lithuanian Fintech Landscape: Trends and Developments, ecovis.lt, 09/03/2020.
Amendments to the Convention 108+: European standards for personal data protection will be applied in third countries, ecovis.lt, 13/12/2019
The Supreme Court of Lithuania ruled on reimbursement to the employer of overcompensation for unused annual leave, ecovis.lt, 05/12/2019
Option – an effective way to encourage the employee, ecovis.lt, 28/11/2019
How will we process personal data at work from May 2018? ecovis.lt, 20/07/2017
The first significant fine was imposed for non compliance with the GDPR, ecovis.lt, 17/05/2019
What Should You Know When Transferring Data to the United Kingdom After the Brexit Agreement Is Not Signed? ecovis.lt, 22/01/2019
Data protection in FinTech companies – time to prepair for the new regulation, ecovis.lt, 20/04/2017
Kaip skiriasi darbo santykiai skirtingose pasaulio šalyse? tv3.lt, 18/01/2017
Vieninga skaitmeninė rinka: kokie iššūkiai laukia e-komercijos verslo? delfi.lt, 18/08/2016
Awards and recognitions
Knowledge without experience is of little use. Therefore we are proud of having our own valuable experience to share with you.

Business-minded approach, dedicated team, responsiveness looking for solutions, ready for the extra mile. They are known in the market as brilliant experts of Fintech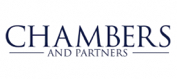 ECOVIS Proventuslaw was ranked in Chambers Europe Ranking 2019, 2020, 2021 and Chambers FinTech 2020, 2021, 2022, 2023.

Inga Karulaitytė was recognised as Highly Regarded lawyer in Banking and finance by IFLR1000 2019 and 2020 rankings.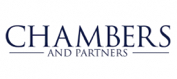 ECOVIS is knowledgeable and helpful on complex matters, and has been able to provide access to subject matter experts in all areas when handling our queries.

ECOVIS ProventusLaw specialists are very flexible and have solutions to every problem we have. It is always a pleasure to communicate with them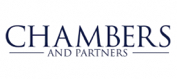 Loreta is very sharp-minded. She always looks out of the box, has a vast experience in various sectors and can provide diverse solutions.

Ecovis has a dedicated employment team, which always takes care of the clients' needs and tries to find the best solution. It doesn't matter on which side they have to be – on the employee or the employer, Ecovis will ensure that the solution will be found.

Ecovis ProventusLaw is best known in Lithuania for its banking work, where it regularly completes fintech-related deals. They are very good at adapting quickly.