International law firm in Lithuania. Commercial law. Court disputes. Criminal and commercial fraud investigations. Client defence.
ECOVIS ProventusLaw is a part of the global ECOVIS International group present in more than 70 countries worldwide. ECOVIS Attorneys at Law represent the clients in commercial disputes, court proceedings of all instances as well as defend clients in commercial fraud and criminal investigations in Vilnius, Kaunas, Klaipeda and rest of Lithuania. Full list of our legal practice areas is in the left hand section of this Internet page.
While our team has extensive experience representing and defending clients in all types civil, administrative procedures and othyer unlawful activity offences. We specialise in commercial fraud investigation, tax disputes, financial and economic investigations. Our Attorney at Law consult clients on the initiation and start of the pre-trial investigations against entities and individuals suspected in potential wrongdoings. Attorneys at Law advise private individuals and companies in civil, commercial, administrative, criminal and other investigation initiated by governmental authorities and state control institutions, when the advice of an experienced and a well-versed expert is of paramount importance. Being part of the global ECOVIS International network ECOVIS ProventusLaw offers legal advice based on deep local knowledge and global expertise of interdisciplinary network of ECOVIS International professionals other local law firms can't offer.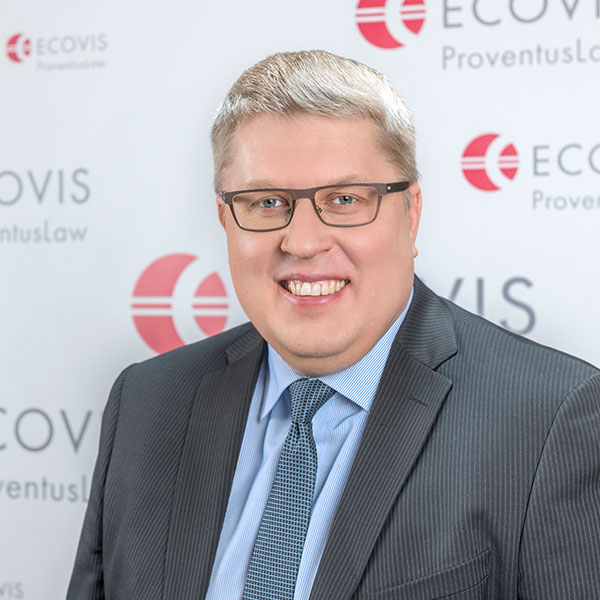 Head of practice group
Kęstutis Kvainauskas
Partner, attorney at law
The experience by ECOVIS ProventusLaw include:
Click on Practice Areas on the top of the page for precise description of other legal services.
We were approached by a foreign national who was defrauded by an unknown individual. Our team managed to analyse all the information and fall on a trace of a potential suspect. After we have identified a particular person, the police apprehended that particular individual. After pre-trial investigation was completed, the said person had no other chance, but to plead guilty in court and thus the justice was served.