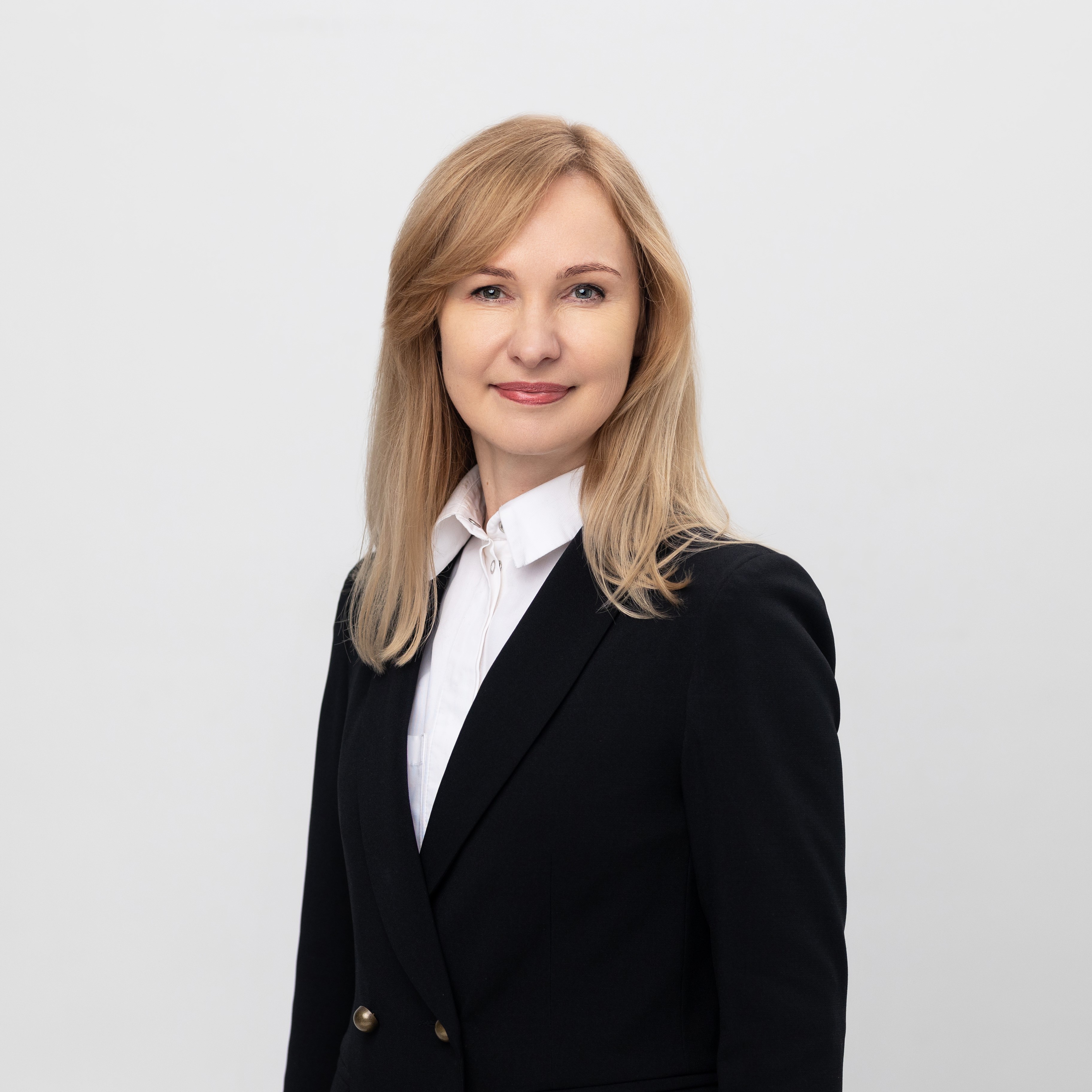 Inga Karulaitytė-Kvainauskienė
Lawyer, attorney at law, partner of the law firm
[email protected]

+370 5 212 40 84
Linkedin
Languages: Lithuanian, English, Russian
Legal services practice areas

Licensing and Compliance
Media and Advertising
Distribution and Trade
Competition Law
Transport and Maritime Law
Expertise and experience
Inga Karulaitytė-Kvainauskienė is a partner and attorney at law at ECOVIS ProventusLaw, with more than 20 years of legal experience. She currently specialises in the fields of financial services, media, trade, competition and transport law.
She is a leader of a Fintech group at ECOVIS ProventusLaw and has deep knowledge and much experience in the licensing of e-money and payment institutions, as well as specialised banks. She focuses on the regulatory compliance side of fintech and she is also a certified AML expert, who can help with various compliance issues – AML and KYC processes, risk management, PSDII directive, and other regulatory compliance questions.
She also is:
Ranked lawyer in Fintech Legal by Chambers and Partners Fintech 2020, 2021, 2022, 2023.
Highly Regarded lawyer in Banking and finance directory by IFLR1000, Chambers and Partners, and the LEGAL500 2019, and 2020, 2021, 2022 and 2023.
Member of Association of Certified Anti-Money Laundering Specialists.
Member of board of the Association FINTECHHUB LT.
Expert of the International Distribution Institute since 2006.
Member to the Lithuanian Bar since 2003.
Inga Karulaitytė-Kvainauskienė has been active in sharing her legal knowledge and experience: she has gained over 10 years of experience of lecturing at a university and she also shares her knowledge with businesses during a wide range of conferences and seminars.
"I've found Inga to be helpful, knowledgeable and resourceful." Chambers Fintech, 2023
"Inga Karulaityte and Linas Vidžys provided a professional service to us. They are extremely knowledgeable and resourceful when guiding us. Their knowledge and understanding of the requirements are superior and they care about the outcome of their work for us as a client. We had an easy access to them at all times and they delivered fast and efficient service to us." Legal500, 2023
"One of the first lawyers starting to grow the fintech ecosystem in the country." Legal500, 2023
Education
2016 to 2017
Public Procurement Regulation in the EU (Postgraduate studies in Higher Education, Law)
King's College London (UK), Centre of European law

2000 to 2005
Bachelor of Business Administration and Management
Vilnius University, Faculty of Economics
1995 to 2000
Master of Laws (LL.M.)
Vilnius University, Faculty of Law
Insights
Civilinė teisė. Bendroji dalis. (Civil Law. General Part) Volume II, co-author, 2005, Vilnius
V. Papirtis, I.Karulaitytė-Kvainauskienė. Kai kurie civilinių teisių gynimo ypatumai taikant prevencinį ieškinį (Certain Aspects of Legal Remedies Related to Preventive Actions). Jurisprundencija, Volume 69 (61), 2005, Vilnius
Civilinė teisė. Bendroji dalis. (Civil Law. General Part) Volume II, co-author, MRU, 2007, Vilnius
New interesting case-laws on commercial agency.  International Distribution Institute, 2008
Study "Lietuvos Respublikos civilinis kodeksas: pirmieji dešimt galiojimo metų" (Civil Code of the Republic of Lithuania: First Ten Years in Effect), co-author, MRU, 2013, Vilnius
Court of Appeal of Lithuania passed an important ruling in a case related to commercial agency. International Distribution Institute, 2015
An interesting case law about the right of compensation after termination of a service contract. International Distribution Institute, 2016
Pakaitalą bankomatams sugalvojęs startuolis kuriasi Lietuvoje, vz.lt, 29/04/2019
"FinTech" įmonių skaičius Lietuvoje pernai šoktelėjo 45%, vz.lt, 01/02/2019
"Brexit" paskatino Didžiosios Britanijos elektroninių pinigų įstaigą ateiti į Lietuvą, lrt.lt, 30/07/2018
Lietuvos bankas licencijavo dar 4 fintech žaidėjus, vz.lt, 30/03/2018
Lithuania is seeking to attract FinTech companies from China, ecovis.lt, 30/10/2017
Singapore-Based Global Payments Processor "Instarem" Secures Lithuanian E-Money License For European Expansion, fintechnews.sg, 29/09/2017
Singapore's Senjo acquires Lithuanian startup to gain access to EU markets, finextra.com, 05/05/2017
7 finansinių technologijų tendencijos šiais metais, lrt.lt, 14/02/2017
I. Karulaitytė-Kvainauskienė. Kaip neužkibti ant klaidinančios reklamos kabliuko? (How Not to Fall for Misleading Advetisement?), DELFI, 2016
I. Karulaitytė-Kvainauskienė, G. Domkutė. Kaip apsisaugoti nuo įmonės viduje išauginto nesąžiningo konkurento (How to Protect Yourself from an Unfair Competitor Raised in Your Company), DELFI, 2016
I.Karulaitytė. Naujas nekonkuravimo susitarimų kompensavimas: ką žinoti prieš rengiant darbo sutartį? (New Procedure for Compensation under Non-Competition Agreements: What You Should Know Before Drafting an Employment Agreement), DELFI, 2016
Darbuotojas – pas konkurentą (An Employee Has Deserted to a Competitor), Verslo žinios, 2016
Awards and recognitions
Knowledge without experience is of little use. Therefore we are proud of having our own valuable experience to share with you.

Business-minded approach, dedicated team, responsiveness looking for solutions, ready for the extra mile. They are known in the market as brilliant experts of Fintech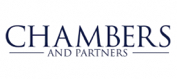 ECOVIS Proventuslaw was ranked in Chambers Europe Ranking 2019, 2020, 2021 and Chambers FinTech 2020, 2021, 2022, 2023.

Inga Karulaitytė was recognised as Highly Regarded lawyer in Banking and finance by IFLR1000 2019 and 2020 rankings.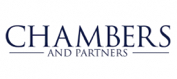 ECOVIS is knowledgeable and helpful on complex matters, and has been able to provide access to subject matter experts in all areas when handling our queries.

ECOVIS ProventusLaw specialists are very flexible and have solutions to every problem we have. It is always a pleasure to communicate with them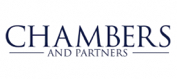 Loreta is very sharp-minded. She always looks out of the box, has a vast experience in various sectors and can provide diverse solutions.

Ecovis has a dedicated employment team, which always takes care of the clients' needs and tries to find the best solution. It doesn't matter on which side they have to be – on the employee or the employer, Ecovis will ensure that the solution will be found.

Ecovis ProventusLaw is best known in Lithuania for its banking work, where it regularly completes fintech-related deals. They are very good at adapting quickly.