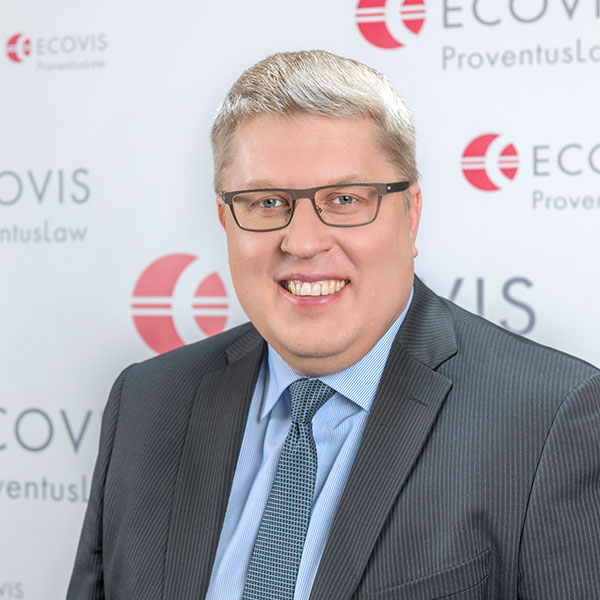 Kęstutis Kvainauskas
Lawyer, attorney at law, partner of the law firm.
[email protected]

+370 5 212 40 84
Linkedin
Languages: Lithuanian, English, Russian
Legal services practice areas

Licensing and Compliance
Regulatory Affairs and Government Relations
Tax
Real estate and construction
Disputes
Public procurement
Expertise and experience
Kęstutis Kvainauskas is a Partner of our law firm with 20 years of attorney at law work experience. He is a member of the Lithuanian Bar Association, a registered lobbyist and an arbitrator of Vilnius Court of Commercial Arbitration. In addition, Kęstutis Kvainauskas has academic experience as the lecture on finance and securities law at Mykolas Romeris University in Vilnius.
Before starting his own legal practice, Kęstutis worked at AB SEB Bank having licensed financial broker's qualification. During this period of work Kęstutis participated in the placement of the first issue of corporate bonds in Lithuania, organising the first issue of Global Depository Receipts of Lithuanian company, represented AB SEB Bank in acquiring AB Bankas Hermis and AB Vilniaus Bankas, Cargill in acquiring AB Lifosa and Carlsberg in acquiring AB Švyturys.
The expertise of Kęstutis Kvainauskas in the fields of securities, finance and tax covers the formation of the first modern investment index fund in Lithuania and the first specialised US stock investment fund registered in Lithuania. Kęstutis acted as a member of the Management Board of the fund management company having considerable experience in investment fund management. His experience in the field of regulation and drafting legislation also covers official lobbying activities, as Kęstutis is a registered lobbyist.
As an attorney at law Kęstutis Kvainauskas currently advises clients on business incorporation, finance and tax law, real estate transactions and construction, represents clients in the court, criminal and tax investigations, dispute resolution. Having long lasting experience in financial sphere Kęstutis specializes in incorporation and licensing of the banks, brokerage firms, investment funds, crowdfunding platforms and other financial institutions providing services in single European market.
Education
1995 to 1999 
Master of Laws (LL.M.)
Vilnius University, Faculty of Law
1990 to 1995
Master of Business Management
Vilnius Gediminas Technical University, Faculty of Business Management
Legal insights
Antsy Lithuania Latest to Anticipate EU Crypto Law With One of Its Own,
coindesk.com
, 06/06/2022
Advokatas K.Kvainauskas: naujo fintech įmonių antplūdžio iš JK laukti nevertėtų, 15min.lt, 31/12/2020
Vadinamieji bankų turto ir pelno mokesčio įstatymai – smūgis Lietuvos Fintech sektoriui, delfi.lt, 16/12/2019
Kokios yra realios galimybės prisiteisti bankams permokėtas palūkanas už paimtas paskolas? delfi.lt, 15/04/2019
There is more legal clarity in cryptocurrency taxation in Lithuania, ecovis.lt, 28/08/2018
Pan-European Crowdfunding platforms will provide their services across the whole EU, ecovis.lt, 06/04/2018
UK financial institutions will lose EU "passporting rights" after the BREXIT, EU chief negotiator Michel Barnier says, ecovis.lt, 23/11/2017
Suabejojo, ar verta finansiškai remti elektromobilių plėtrą Lietuvoje, delfi.lt, 24/05/2017
Mokesčiai sodininkų bendrijai aktualūs ne visiems? Verta suabejoti, Lrytas.lt, 20/12/2016
Dėl "Snoro" sertifikatų besikreipusiems į teismus nuostoliai neišvengiami, Vz.lt, 28/11/2016
Mokomės iš svetimų klaidų: kaip jų išvengti renovuojant savo namą, Lrytas.lt, 09/11/2016
Išsiieškodama žalą Rusija privers kitas valstybes šokti pagal savo taisykles? delfi.lt, 24/09/2016
"Snoro" sertifikatų pirkėjai už savo pergalę verčiami primokėti, Vz.lt, 28/12/2015
Kas trukdo lietuviams nusipirkti butą ir automobilį?, Lrytas, 26/02/2015
Awards and recognitions
Knowledge without experience is of little use. Therefore we are proud of having our own valuable experience to share with you.

Clear focus on Fintech market is very well expressed in hassle-free communication and efficient services delivery. While other legal firms may take longer time to dig deeper into the requested specifics, Ecovis team is always able to understand nature of problematics.

Inga Karulaitytė was recognised as Highly Regarded lawyer in Banking and finance by IFLR1000 2019 and 2020 rankings.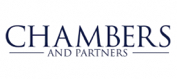 ECOVIS Proventuslaw was ranked in Chambers Europe Ranking 2019, 2020, 2021 and Chambers FinTech 2020, 2021, 2022.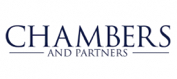 When choosing a law firm that would go through the entire licensing process with us as a company which aims to become an electronic money institution, there was no doubt that we should co-operate with ECOVIS.

ll company employees with whom we are in connection are highly skilled professionals and they clearly understand our tasks and the goals we are trying to achieve. The actual service is of a high standard and the company is always willing to go the "extra mile" to make everything perfect.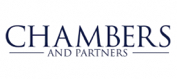 Loreta Andziulytė is a partner who can offer clients her knowledge in TMT, data protection, bankruptcy, restructuring, corporate governance and financial regulatory affairs. Her knowledge is reflected in her precise, qualitative and comprehensive documents and consultants.

Ecovis has a dedicated employment team, which always takes care of the clients' needs and tries to find the best solution. It doesn't matter on which side they have to be – on the employee or the employer, Ecovis will ensure that the solution will be found.

Ecovis ProventusLaw is best known in Lithuania for its banking work, where it regularly completes fintech-related deals. They are very good at adapting quickly.