Payment Institution and Electronic Money Institution licensing term up to 3 months.
Banks, payment and e-money institutions, insurance companies, investment funds, securities brokers, forex companies and other finance institutions around the world are subject to higher incorporation and stringent regulation requirements with the additional requirements related to the organizational structure, top management, internal control and risk management systems.
Finance Institution licenced in Lithuania opens comprehensive business opportunities to act and provide services in single EU market without any restrictions. Finance Institution registered in Lithuania provides significant competitive advantage and opens up single European financial market at significantly lower incorporation and operational costs.
Meanwhile, as UK and London finance institutions are suffering from Brexit, Lithuania and primarily its capital Vilnius are becoming a new hub for the finance institutions focused on international financial market. Favourable regulatory and tax environment, excellent infrastructure, fastest internet and quality talent pool makes Vilnius attractive for large international financial technologies (fintech) companies setting up their offices and service centres in Vilnius already.
In October 2016 UK-based leading financial services and payments company REVOLUT Limited and Bank of Lithuania signed a memorandum of understanding. REVOLUT is planning to establish a financial institution in Lithuania and gain access to the Bank of Lithuania-managed payment systems ensuring cross-border payments in Euro.
In 2009 UK giant Barclays Bank founded Barclays Technologies Centre Lithuania in Vilnius, offering IT and other services to Barclays businesses across the world.
Nasdaq – the world's largest provider of securities trading technology has also established Nasdaq technology and business support competence centre in Vilnius. This centre is providing solutions for Nasdaq clients in global financial markets.
SEB and its rival Swedbank – two leading Nordic financial services groups have established service and IT centres in Vilnius, providing business support services to all the group companies all over the world.
Well-developed infrastructure and favourable regulation also attracts number of small and min-sized international fintech and internet payment companies, providing tools for online payments, internet shops and Bitcoins.
REGULATION
The Bank of Lithuania combines the central bank and the financial supervisory authority functions in Lithuania. The Bank of Lithuania comes out from the watchdog's role, accepts innovative ideas proposed by the market participants, and simplifies regulatory procedures avoiding unnecessary paperwork. Getting payment or e-money institution licence ready and be able to provide services all around EU within 3 months is real in Lithuania. In most of the jurisdictions, such process usually takes around 12 months. Such regulatory behaviour and significantly lower finance institution incorporation, licensing and maintenance costs is what makes Lithuania preferred jurisdiction for the finance business people from around the world.
Lithuanian licensed Specialized Bank, Electronic Money Institution and Payment Institution are tailored solutions for Fintech service providers willing to offer their services in single European market. Specialized bank license allows provide almost all banking services, except investment management and public offering of securities. Registered capital requirement of Specialized bank – EUR 1 000 000. Registered capital of Payment Institution vary from EUR 20 000 to EUR 125 000. Passporting of the license in to other EU member state is easy and usually takes 1 month.
LITHUANIA FACTS AND FIGURES
Member state of the European Union (EU), Currency – EURO (EUR).
Population – 3 million, Dominant languages – Lithuanian, English, Russian, Polish.
13th freest economy in the World / Heritage Foundation 2016 Index of Economic Freedom http://www.heritage.org/index/ranking
Starting business rank Ranked 8th globally / World Bank Doing Business Report http://www.doingbusiness.org/data/exploreeconomies/lithuania/
Labor costs 4 times lower than EU average / Eurostat, 2014, together with the 2nd fastest productivity growth in the EU 2010-2014 / Eurostat 2014.
Fastest and one of the most affordable fixed broadband services in the EU / Global Information Technology Report, 2015.
Fastest public Wi-Fi in the world / Rotten Wifi tests, 2014.
CAPITAL CITY – VILNIUS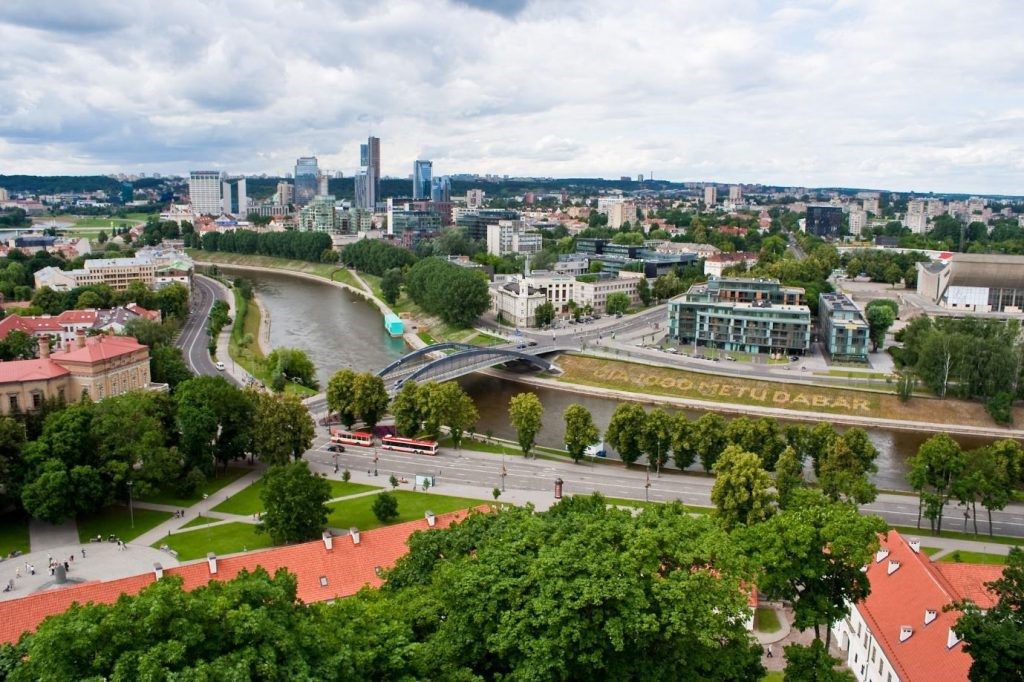 Population – 540 000.
3rd place in European mid-sized cities of the Future 2016/17 / fDi Intelligence, The Financial Times Ltd.
Quoted alongside Copenhagen and Barcelona as a hip and well managed place to live / New York Times.
Ranked the city as one of the 5 least expensive cities in the EU / 2015 Mercer Cost of Living Index.
COMMON MARKET AND SINGLE EURO PAYMENTS AREA (SEPA)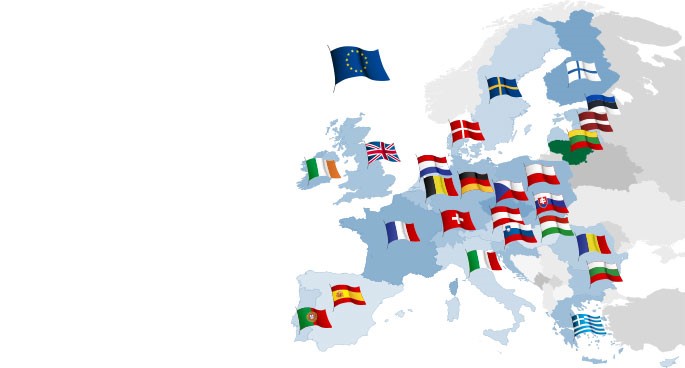 Finance Institutions registered in Lithuania enjoy the advantages of the EU Common Market and Single Euro Payments Area (SEPA).
SEPA – more than 500 million citizens, over 20 million businesses and European public authorities making and receiving payments in EURO at a low cost, under the same basic conditions, rights and obligations, regardless of their location in Europe. SEPA allows arranging electronic credit transfers and direct debits in all of EURO area at a low cost just as easy as at home. Payment and e-money institutions registered in Lithuania access payment infrastructure in SEPA having possibility to get their own national sorting codes for IBAN accounts for their clients. The Bank of Lithuania creates an infrastructure for instant payments that, according to European Instant Payments Initiative, will guarantee pan-European reach.
ECOVIS IN LITHUANIA
ECOVIS is a leading global consulting firm having over 4,500 professionals operating in over 60 countries.
ECOVIS ProventusLaw is Lithuanian member firm of ECOVIS International. ECOVIS ProventusLaw consulting focus and core competencies lie in the areas of finance consultancy, compliance and legal services. The particular strength of ECOVIS in Lithuania is the combination of personal advice at a local level with the general expertise of an international and interdisciplinary network of professionals.
ECOVIS EXPERIENCE IN INCORPORATION AND LICENSING OF FINANCE INSTITUTIONS
ECOVIS was the main adviser in establishing of the first modern investment fund in Lithuania – NSEL 30 Index fund and fund's management company UAB Investicijų portfelių valdymas. ECOVIS ProventusLaw lawyers worked for many years in the Management Board of the management company and represented it in relations with regulatory authorities and investors.
ECOVIS provided legal advice in establishing of first specialized fund designed to invest in to the shares of US companies – ZPR US Small Cap Value Fund.
ECOVIS assisted California, US registered e-payment company Alternative Payments, operating worldwide and servicing over 100 000 websites in incorporating a European unit in Lithuania and in obtaining a license for the provision of financial services throughout the EU. Payment solutions offered by Alternative Payments from Lithuania meet the highest proprietary information security standard Payment Card Industry Data Security Standard (PCI DSS).
ECOVIS advised a Telia Group company UAB Omnitel (leading mobile operator) in obtaining a license of a payment institution. This licence enabled the company to conduct payment operations for which clients use telecommunications equipment and payments executed via the telecommunications network of an intermediary operator.
ECOVIS provided legal advice for the Lithuanian national post operator AB Lietuvos Pastas obtaining payment Institution license.
ECOVIS provided legal services to Hong Kong based listed company, operating in Japan, Indonesia, Malaysia and Thailand in acquiring a payment institution license for operation in the EU.
ECOVIS provided legal services to Philippine based company, in acquiring a payment institution license for operation in the EU.
More about Fintech in Lithuania at https://ecovis.lt/fintech/