29/11/2019
ECOVIS ProventusLaw team together with partner Comply Advantage participated in one of the biggest Fintech conferences in Baltics – Fintech Inn, which took place in Vilnius, Lithuania, on 27-28 of November.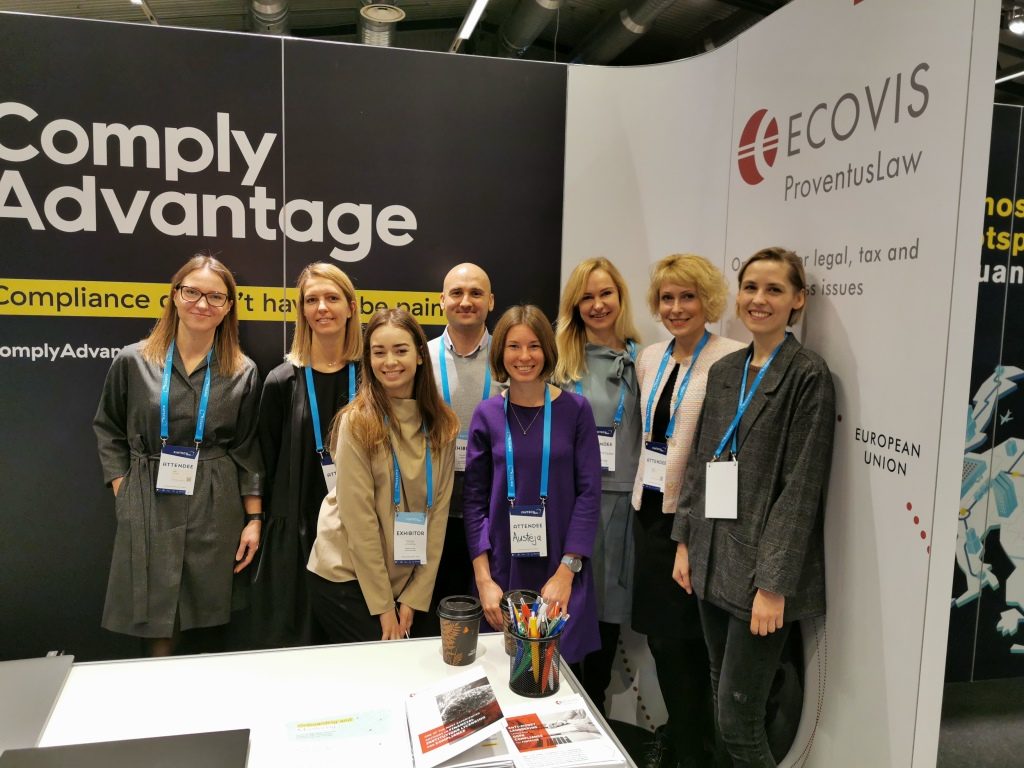 Two days were full of knowledge sharing, vast exchange of new information, interesting and useful meetings with partners and professionals of the sector. Such topics as Fintech licensing, GDPR, regulatory compliance, risk management and other were covered by the experts of Ecovis ProventusLaw.
Fintech Inn is the largest financial technology conference  in Northern Europe and the Baltic States. With over 60 speakers presenting the latest and hottest Fintech trends, the event attracted almost 3000 participants who represented more than 500 companies worldwide.
The ever-changing needs of consumers in the digitalisation of financial services was a dominant theme at the Fintech Inn conference this year. Given the rapid growth of Fintech companies, there are inevitably new challenges, and money laundering prevention and cyber security issues were not left behind. Much attention was given to discussions on challenges and development experiences of blockchain technology.