12/12/2019
What Fintech companies need to know about financial and performance reports, also budgeting – that was the topic of traditional Ecovis ProventusLaw Knowledge sharing morning, that was held on 12th of December.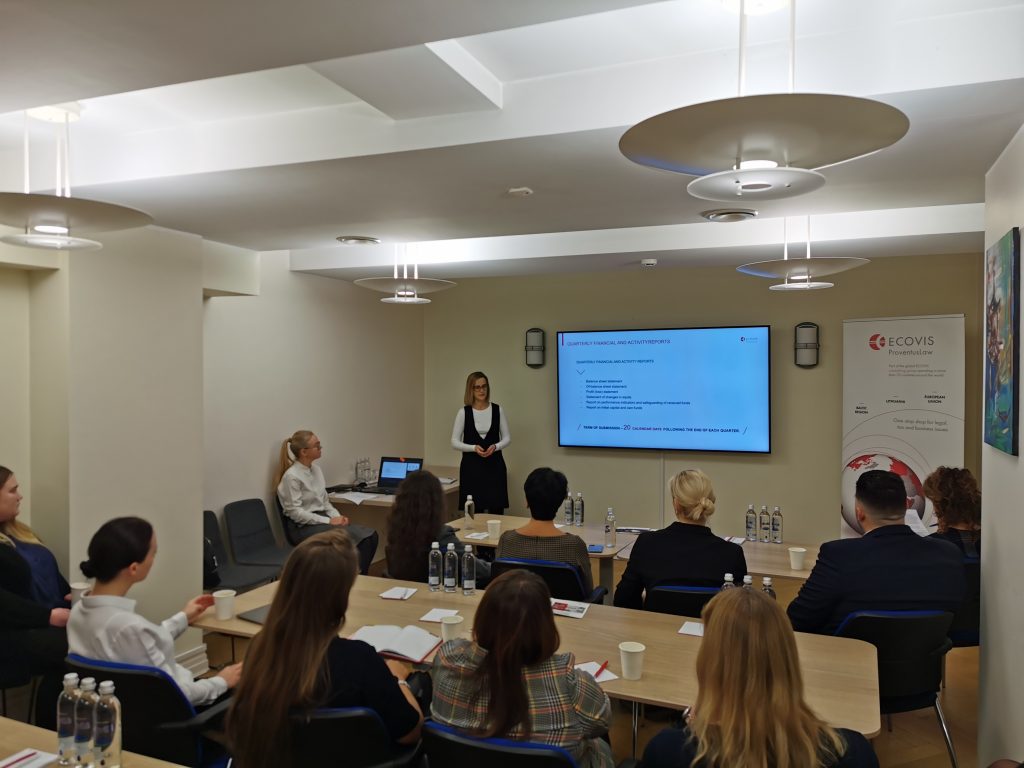 Some important moments were covered during the event:
– Financial and performance reports for the supervision of FinTech companies and how to complete them correctly.
– New reports from 2020 that will need to be submitted for the year of 2019.
– Requirements of initial capital and own funds.
– Why budget planning is important for Fintech companies and what factors affect it.
Knowledge sharing morning this time was professionally led by ECOVIS ProventusLaw Finance expert Jurgita Česnavičiūtė and Partner, Attorney at Law Loreta Andziulyte, also ECOVIS Proventus Head of Fintechs finance Rasa Gedminė.
Few insights for you brought from the event:
– Thing to remember – quarterly financial and activity reports should be submitted 20 calendar days
after the end of each quarter.
– Budget planning ensures the solvency, stability and reliability of the company.
– Budget planning is a key to effective and rational planning of the whole companies performance, key
to compliance.
– Sales plans first and only then the planning of expenses.
If you need assistance to prepare Financial and Performance reports or budgets feel free to contact Ecovis ProventusLaw team.