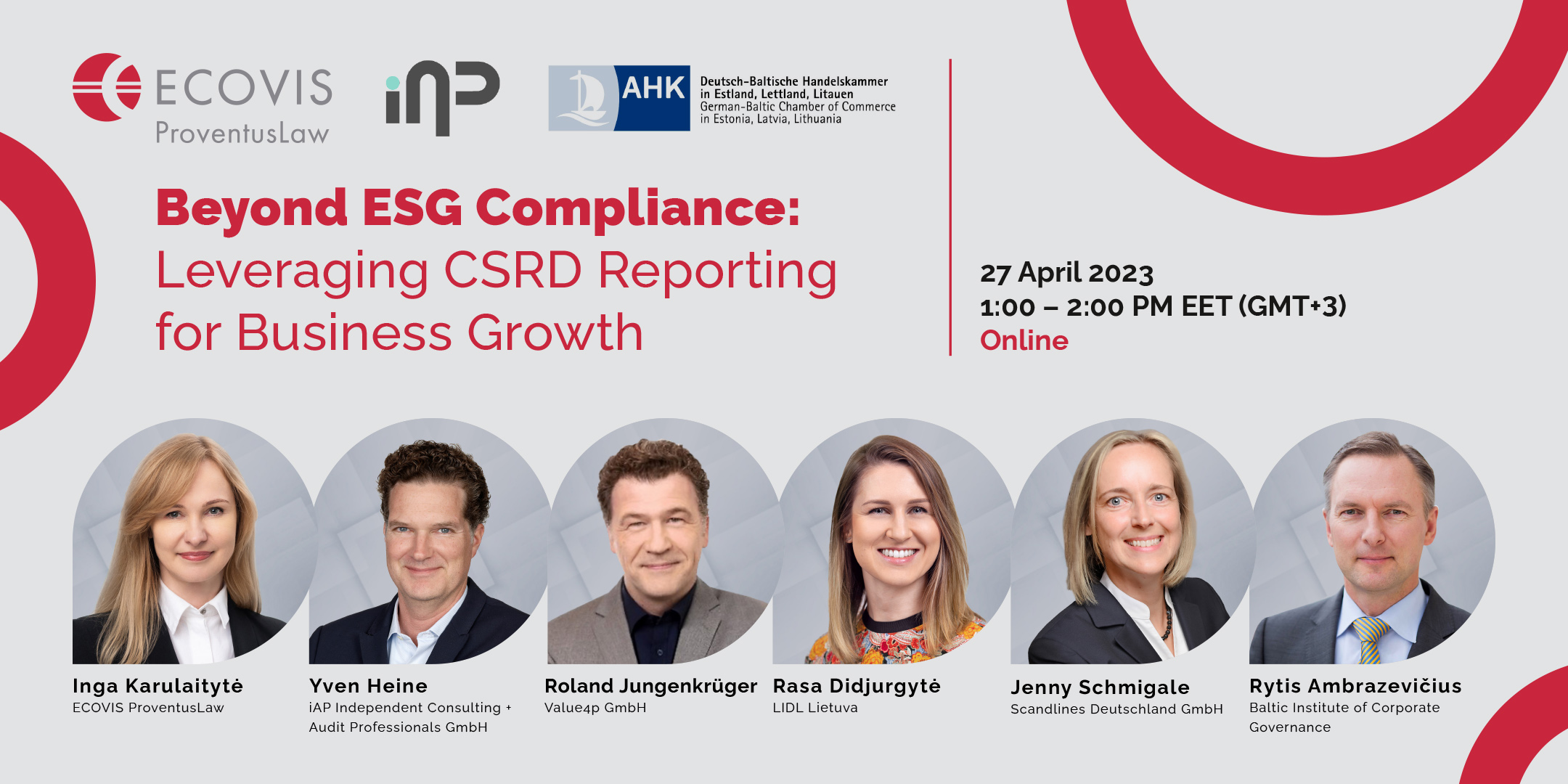 Beyond ESG Compliance: Leveraging CSRD Reporting for Business Growth
2023.04.27 1:00 – 2:00 p.m.
Online (Zoom)
1:00 – 1:15 p.m.
What does the new CSRD (Corporate Social Responsibility Directive) hold for EU businesses?
Inga Karulaitytė – Kvainauskienė, a partner and attorney-at-law at ECOVIS ProventusLa
1:15 – 1:30 p.m.
New EU and German legislation adoption in practice. What and why is required
Yven Heine, Head of Sustainability & ESG at iAP - Independent Consulting + Audit Professionals GmbH
1:30 – 1:45 p.m.
The importance of process management and the value chain.
Roland Jungenkrüger, CEO at Value4p GmbH
10.35 – 10.50
Panel discussion. Navigating the New Landscape of ESG Reporting: Key Changes and Preparation Strategies for Companies.