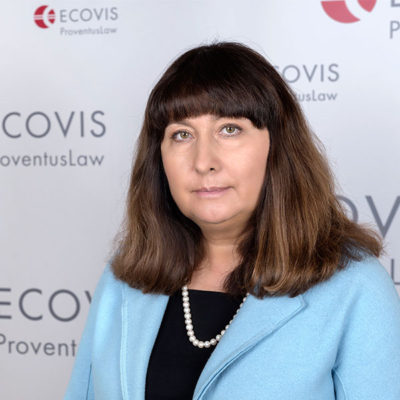 Regina Laurinavičienė
[email protected]

+370 5 212 40 84
Linkedin
Languages: Lithuanian, English, Russian
Practice areas

Disputes
Corporate Governance
Public Procurement
Real Estate and Construction
Family Law
Curriculum Vitae
Regina Laurinavičienė has been engaged in legal practice for over 25 years. She became a member of the Lithuanian Bar Association in 1996.
Clients appreciate, in particular, her expertise in the fields of dispute resolution, corporate management, real estate and construction as well as public procurement.
Regina is an experienced professional of mediation and dispute resolution; she assists clients in resolving various issues in legal proceedings at all court instances. She specialises in disputes regarding shareholders' rights, liability of executives, unfair competition as well as construction, public procurement, IP and in other cases of violation of legal requirements at all court instances and in arbitration, where she has gained significant experience. Regina Laurinavičienė has been an arbitrator of Vilnius Court of Commercial Arbitration since 2010.
Regina advises local and international clients on issues of incorporation of companies, share and asset deals, corporate governance and other company law issues. She provides legal assistance in drafting corporate structuring and constituent documents, in restructuring companies and in investigational work. She represents clients at regulatory authorities and in courts.
The Attorney at Law is an active intermediary assisting local businesses in establishing relations with China – she became a member of the Lithuania/China Business Council in 2014.
Education
1994
Refresher course for lawyers
International Law Development Institute (Italy)
1976 to 1981
Master of Laws (LL.M.)
Vilnius University, Faculty of Law
Awards and recognitions
Knowledge without experience is of little use. Therefore we are proud of having our own valuable experience to share with you.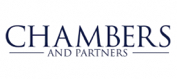 ECOVIS Proventuslaw was ranked in Chambers FinTech 2020 and has been highly recommended as a ranked firm in FinTech Legal. It was distinguished as well equipped to handle investment fund matters in addition to providing commercial support to financial institutions.

ECOVIS ProventusLaw's team is really professional and possesses deep knowledge about employment law. We would recommend Ecovis ProventusLaw as a very strong law firm in representing clients in disputes concerning employment relationships.

Inga Karulaitytė was recognised as Highly Regarded lawyer in Banking and finance by IFLR1000 2019 and 2020 rankings.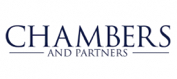 When choosing a law firm that would go through the entire licensing process with us as a company which aims to become an electronic money institution, there was no doubt that we should co-operate with ECOVIS.

The strengths of this team are that its team is deeply knowledgeable about the regulations in the field of real estate and construction and it also constantly improves its competences.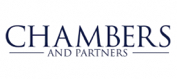 Loreta Andziulytė is a partner who can offer clients her knowledge in TMT, data protection, bankruptcy, restructuring, corporate governance and financial regulatory affairs. Her knowledge is reflected in her precise, qualitative and comprehensive documents and consultants.

Ecovis ProventusLaw is best known in Lithuania for its banking work, where it regularly completes fintech-related deals. They are very good at adapting quickly.