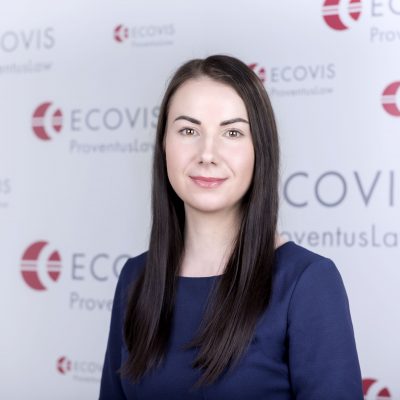 Evelina Tumakova-Kuzmič
Senior Associate
+370 5 212 40 84
Linkedn
Languages: Lithuanian, English, Russian, Polish
Curriculum Vitae
Evelina Tumakova-Kuzmič is a senior associate of ECOVIS ProventusLaw, she has more than 10 years of legal practice experience and she is currently specializing in the fields of data protection and financial services.
Evelina is a member of Data protection group of ECOVIS ProventusLaw and she assists companies in analyzing the processes of personal data management, provides recommendations, prepares the necessary internal business documents related to personal data protection.
Evelina is an expert in transport and criminal law. Prior to joining our law firm, she worked as a lawyer in one of Europe's leading transport and logistics companies, and before that she had been specializing in criminal law for nearly 7 years.
Education
2007-2009
Master of Laws (LL.M.), Corporate law
Mykolas Romeris University, Faculty of Law
2003-2007
Bachelor of Law
Mykolas Romeris University, Faculty of Strategic management