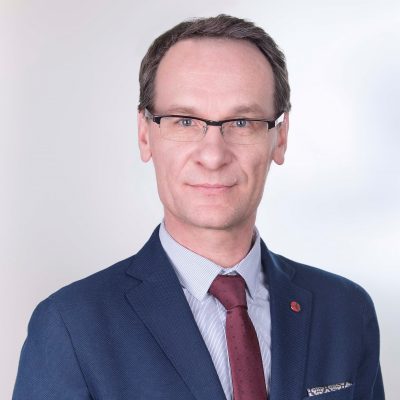 Aidas Ramanauskas
Certified auditor
Practice areas
Accounting
Audit
Tax
Regulatory reporting
Financial analysis
Accounting policies
Business plans and financial forecasts
Curriculum Vitae
Aidas Ramanauskas is managing partner of ECOVIS Proventus, UAB with over 20 years of experience, related with audit, accounting and tax consultancy. Aidas is a certified auditor since 1997 and member of The Lithuanian Chamber of Auditors.
Aidas Ramanauskas carries out audit and accounting services for various enterprises – services, manufacturing, trading, financial intermediation companies, budgetary and public institutions. Aidas is also an expert of the EU project auditing. As an expert of accounting systems Aidas also provides advices for accounting software installation and development of accounting software.
Prior to joining an ECOVIS group, Aidas worked as a bookkeeper and an economist in a commercial bank, as an internal auditor in telecommunications' company. Currently he specializes in finance institutions and FinTech companies accounting and reporting, budget planning, preparation of business plans (financial part of licensing process). Aidas is an expert of cryptocurrency accounting and tax applicable to cryptocurrency holders.
Education
1989 to 1994
Master of Economics
Vilnius University, Faculty of Economics