Milda Šlekytė
Senior Associate, Assistant Attorney at Law, CIPP/E, CIPM
[email protected]

+370 5 212 40 84
Languages: Lithuanian, English, Russian
Practice areas

Corporte Governance
Labour Law
Telecommunications and IT
Data Protection
Financial Services
Curriculum Vitae
Milda Šlekytė is a senior associate of ECOVIS ProventusLaw and Certified Information Privacy Professional/Europe (CIPP/E) and Certified Information Privacy Manager (CIPM) by IAPP – International Association of Privacy Professionals. She has more than 7 years of legal practice experience and she is currently specializing in the fields of telecommunications, IT and data protection, corporate governance, M&A, employment law, tax, and financial services.
She constantly participates in complex cases where professional legal advice is necessary within short deadlines, and she manages to satisfy and exceed the client's expectations and wishes. Milda is an expert in personal data protection and is a Data Protection Officer in 8 financial institutions. She consults financial institutions on how to comply with GDPR, transfer personal data to third countries in line with legal requirements, and ensure data subjects' rights. She provides legal assistance in IT systems and solutions projects, consultation on various taxes issues such as VAT, tax regulation in cryptocurrencies, taxation on options, etc. Milda represents clients within various contract negotiations, advises on the M&A process, and elaborates on legal due diligence and GDPR audit cases. Also, she represents clients in court and arbitration procedures related to corporate matters and IT services provision.
Milda keeps herself constantly updated and has offered comprehensive training sessions for several years. Milda also is ranked as a Rising Star in the TMT directory by the Legal500 2021 and 2022.
Milda Šlekytė has been an Assistant Attorney at Law since 2016.
Education
2016-2019
Master of Laws (LL.M.), Civil and business law
Mykolas Romeris University, Mykolas Romeris Law School
2009-2011
Master of Laws (LL.M.), International law (International human rights protection)
Mykolas Romeris University, Faculty of Law
2005-2009
Bachelor of Law
Mykolas Romeris University, Faculty of Economics and Finance Management
Awards and recognitions
Knowledge without experience is of little use. Therefore we are proud of having our own valuable experience to share with you.

Business-minded approach, dedicated team, responsiveness looking for solutions, ready for the extra mile. They are known in the market as brilliant experts of Fintech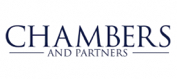 ECOVIS Proventuslaw was ranked in Chambers Europe Ranking 2019, 2020, 2021 and Chambers FinTech 2020, 2021, 2022, 2023.

Inga Karulaitytė was recognised as Highly Regarded lawyer in Banking and finance by IFLR1000 2019 and 2020 rankings.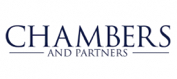 ECOVIS is knowledgeable and helpful on complex matters, and has been able to provide access to subject matter experts in all areas when handling our queries.

ECOVIS ProventusLaw specialists are very flexible and have solutions to every problem we have. It is always a pleasure to communicate with them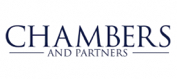 Loreta is very sharp-minded. She always looks out of the box, has a vast experience in various sectors and can provide diverse solutions.

Ecovis has a dedicated employment team, which always takes care of the clients' needs and tries to find the best solution. It doesn't matter on which side they have to be – on the employee or the employer, Ecovis will ensure that the solution will be found.

Ecovis ProventusLaw is best known in Lithuania for its banking work, where it regularly completes fintech-related deals. They are very good at adapting quickly.